Excerpts from CGS-CIMB report

Analyst: Ong Khang Chuen, CFA

Bumper dividends
■ FY21 results were in line with our expectations. Back-loaded dividend payout of 38sen/share (final + special dividend) represents c.15% yield.


Riverstone

Share price:
80 cents

Target:
$1.10
■ Strong demand for cleanroom gloves supports elevated ASPs. Structural shift in product mix means cleanroom could contribute 76% of FY22F GP.

■ With RSTON's prioritisation of cleanroom segment bearing fruit, we think its earnings are more resilient vs. peers in the current environment. Retain Add.

4Q21: bumper dividends
Due to lower ASPs, RSTON's 4Q21 NP contracted to RM110.8m (-58% qoq, -67% yoy), bringing FY21 net profit to RM1.42bn (+119% yoy). FY21 net profit was in line with our/Bloomberg consensus expectations, at 100%/99% of forecasts.

RSTON announced back-loaded dividends for FY21, with final DPS and special DPS amounting to 38sen/share (equivalent to c.15% yield on last close).


Cleanroom taking over as the main earnings contributor
Despite accounting for only 19% of 4Q21 volumes, cleanroom segment's GP contribution surged to 62% during the quarter (3Q21: 30%), given its relatively resilient ASP and margins.

RSTON continues to see robust orders on strong downstream demand (tech manufacturing, pharmaceutical), and has shifted dipping line capacity to increase production.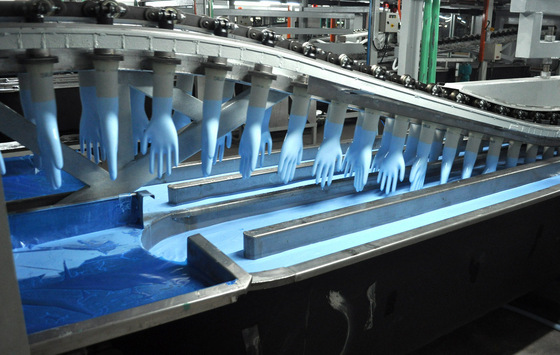 Cleanroom glove pricing remains high at c.US$110/carton in 1Q22F, and is expected to remain sticky with quarterly/semi-annual pricing review. We believe RSTON is reaping benefits of prioritising the cleanroom segment during the pandemic, which has allowed it greatly to expand its customer base.

With further capacity additions, RSTON aims for cleanroom segment to account for 25% of volume mix by end-FY22F (pre-Covid19: 15%). We forecast cleanroom segment to account for 76% of gross profit in FY22F.

Healthcare ASPs back to pre-Covid-19 levels by 2Q22F
Higher industry supply and lower raw material prices are causing further declines in healthcare glove ASPs YTD. We forecast RSTON's healthcare segment ASP to return to pre-Covid-19 levels by 2Q22F.

Nevertheless, RSTON shared that order trends have improved since Dec 2021, which should aid plant utilisation recover to a more normalised level of c.85% by end-1H22F (4Q21: 70%).

We also believe that RSTON is less impacted by foreign labour shortage vs. peers, as its major production capacities are located in Taiping which allows relative ease to tap into local workforce.


Reiterate Add with lower TP of S$1.10
Retain Add; we believe RSTON's earnings are relatively resilient vs. Malaysian-listed peers given sustained performance in the cleanroom segment.

We lower our FY21-23F EPS forecast by 6.2-13.7% on lower healthcare ASP assumptions.

With the EPS revision, our TP falls to S$1.10, still based on 17x CY23F P/E (RSTON's 5-year mean).

Valuation is attractive at 7.2x CY23F ex-cash P/E.

Downside risks include further ASP decline for healthcare gloves.

Full report here.