Excerpts from CGS-CIMB report

Analyst: Lim Siew Khee


Yangzijiang Shipbuilding

■ YZJ adopted its first 3Q21 business update with no briefing. 3Q21 revenue was Rmb4.4bn while GP was Rmb1bn at 20%/22% of our FY21F.

■ 9M21 revenue of Rmb11bn and GP of Rmb11bn made up 50%/58% of our FY21F. Expect stronger pick-up in 4Q21F from easing power and Changbo.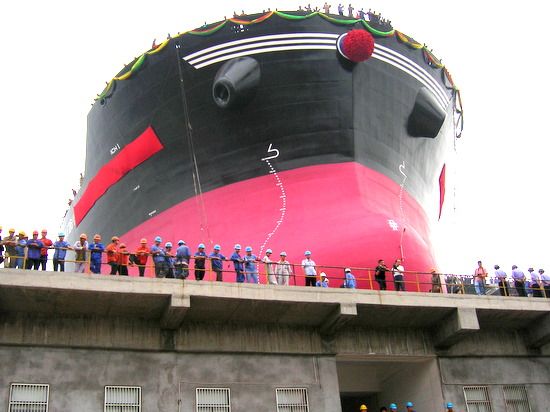 ■ Shipbuilding related GM of 14.8% was higher than our 13.8% thanks to qoq improvement in core shipbuilding as well as higher shipping charter rates.


Yangzijiang

Share price:
$1.33

Target:
$1.91
■ Debt securities balance fell sharply by 35% qoq to Rmb10.91bn. Default risk was contained with provision write-back of Rmb191m in P&L.

■ Exposure to real estate in debt securities reduced to 26% in 9M21 (1H21: 41%). Catalyst: clarity of listing of debt securities.
Maintain Add, TP S$1.91.


Expect 4Q21F revenue to pick up
3Q21 shipbuilding revenue w as Rmb3.69bn (+25% qoq, +45% yoy) w ith 15 vessels delivered (2Q21: 11 vessels). We cut our FY21F revenue by 24% to reflect the progress of 9M21 but this is offset by higher gains and provision write-back in debt to securities.

YZJ said the China power crunch led to electricity rationing and production halts at some factories in Sep-Oct, but the impact on its shipyards were under control.

Currently, electricity usage constraints have eased and YZJ's major shipyards are operating at full capacity. The group delivered a total of 38 vessels in 9M21 and w e think it can hit 55 vessels by end-21 with the resumption of the Changbo yard in Jul 21.

The yard has the capacity to deliver 8 mid-sized vessels p.a. Pre-Covid in 2019, YZJ delivered 59 vessels. Changbo's capacity is 8 medium sized vessels p.a. and has launched its first vessel YTD.

Stronger shipping GM and higher gains from higher 2nd hand sales
3Q21 group GP was Rmb1bn (+10% qoq, -30% yoy) and 9M21 GP was Rmb11bn or 62% of our FY21F.

Core shipbuilding GM was 13.2%, up from 12.8% in 2Q21. Overall GM of 14.8% was higher than our 13.8% for FY21F, thanks to shipping & others divisions clocking in a GM of 43% (1H: 31%) due to higher charter rates and expanded fleet size (25 units in 3Q21 vs. 23 units in 2Q21).

There was also a vessel gain of c.Rmb40m for the sale of a 82k dw t bulk carrier vs. Rmb25m recognized for a similar vessel sold. . Strong shipping market has led to an uptrend higher secondhand prices (Fig 6).


Reduction of exposure to property, higher coverage ratio
Debt securities balance fell to Rmb10.981bn vs. Rmb16.6bn in 2Q21.

Default risk was minimal with a net reversal of impairment of provision of Rmb191m. At 9M21, 26% of its debt securities borrowers were from the real estate sector (1H21: 41%) due to redemption/expiry of tenure.

The collateral coverage from land was also higher qoq at 2.9x vs. 2.6x in 1H21.

Additional US$740m orders were secured since 1H21 w ith a new US$200m contract w on in Oct for 6 bulk carriers. This followed the US$534m contracts announced in early-Sep.



Total orders secured YTD were US$7.41bn; order book stood at US$8.86bn. We expect clarity on the listing of debt securities in the next 2-3 months.

Full report here.