Excerpts from DBS report

Analysts: Woon Bing Yong & Derek Tan
Raising TP as GulTech IPO progresses
What's new


• 1H21 net profit soars to S$99.9m as Robinson Point sale completes


Tuan Sing

Share price:
$0.545

Target:
$0.66
• Further step taken towards potential GulTech IPO, raising our valuation multiples as IPO nears

• Balmoral Tower, Cluny Villas and Peak Residence soft launches to boost share price

• Maintain BUY with higher TP of S$0.66

Investment Thesis:
Potential IPO of GulTech to crystallise hidden value. Since our initiation back in June 2020, Tuan Sing's share price has risen 132% and we still see upside with a few catalysts ahead.

The sale of a stake in GulTech to strategic partners is projected to bring in substantial returns while sales at its residential projects could deleverage its balance sheet to a more conservative 0.6x by FY22, in our estimates.

As the potential IPO nears, we raise our TP to S$0.66 as we repeg our valuation multiple for GulTech to 16x FY22F PE, still a conservative valuation considering GulTech's peers trade at over 20x FY22F PE.

Transformation into partial tech play in progress. GulTech's earnings have grown by a CAGR of 17.7% in the past five years.

While Tuan Sing's effective interest in GulTech Jiangsu will fall to an estimated c.38% after the divestment to the strategic partners, GulTech's earnings growth may accelerate with help from its partners.

Resilient property market. The Singapore private property market has held up well amid the pandemic, and a successful sales launch of Peak Residence could catalyse share price.


Valuation:
Our TP of S$0.66 is based on SOTP. We assume a valuation of 16.0x FY22F PE for GulTech, a 60% discount to RNAV of S$970.7m, and a further 10% conglomerate discount.

Our TP represents a P/NAV of 0.61x compared to 0.51x currently.



Where we differ:

We are the only broker covering the counter. That said, we have assumed more conservative earnings growth for GulTech in FY21F.

Key Risks to Our View: Resurgence of COVID-19 infections could lead to construction delays, factory and hotel disruptions, FX risk, soft office market, termination of GulTech sale.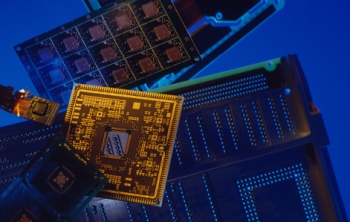 Potential GulTech IPO in sight as revenue soars. The sale of a 13% stake in GulTech Jiangsu to the strategic partners (Wens Capital and Yonghua Capital) is almost complete with the aggregate consideration held in escrow pending payment of withholding tax and completion.

GulTech also announced on 6 August that a further 2.5% stake in GulTech Jiangsu was to be sold to the investment arm of the local authorities as part of its efforts for a potential listing in China.

Operationally, China's integrated circuit production continues to rise amid the chip boom which has boosted GulTech's adjusted EBIT as mentioned earlier. As a result, we have pencilled in an earnings growth of c.16% for GulTech in FY21F.