China Sunsine on Friday said it expected to report a "substantial" y-o-y profit increase in 1H2021 when it releases its results on Aug 16.

The growth is, it added, mainly due to an increase in both average selling price ("ASP") and sales volume of the Group's products.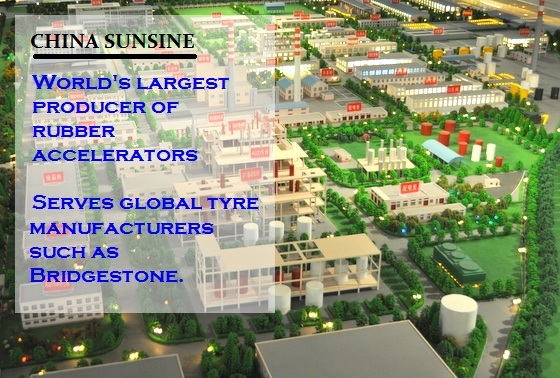 With COVID-19 under control in China and on the back of the Chinese economy's strong recovery, "the prices of our raw materials have increased, the demand for our products from tire manufacturing companies has also increased.

"As such, the Group was able to sell more products and increase its ASP in 1H2021 compared to the corresponding period in 2020," said the Singapore-listed company.

The key raw material is aniline, whose price movement between Jan 2020 and June 2021 is shown below.

Higher aniline prices bode well for China Sunsine as it prices its products -- rubber accelerators used in the manufacture of tyres -- on a cost-plus basis.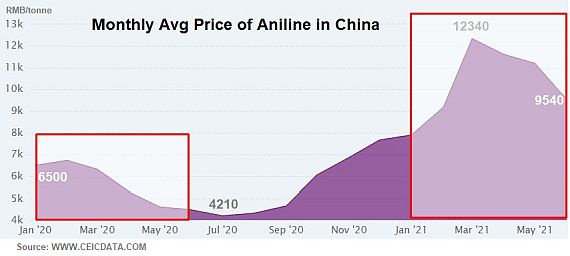 As regards to sales volume, China Sunsine is well-known to constantly expand its production capacity.

Rising sales volume translates into magnified profits in good times when selling prices and profit margins are favourable, as 1H2021 has been.


China Sunsine

Share price:
51 c

Target:
68 c

Source: KGI Research
The chart below shows KGI Research's forecasts as published in May 2021: CHINA SUNSINE: ASP upswing and increase in sales volume in 2021; profit to jump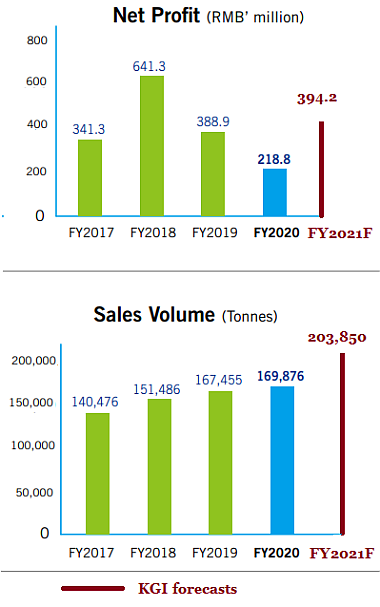 • Profit expected to double in 2021 on incremental increase in sales volume.
• On KGI's forecasted RMB394 million profit, China Sunsine's stock (51 cents) trades at about 6.4X PE.