In its analyst report dated 28 June 2021, London-based SP Angel raised its target price for Rex International from 36 cents to 45 cents.

The report came on the heels of Rex subsidiary Lime Petroleum's announcement of its acquisition of a 33.84% stake in the Brage oilfield in Norway.

Contributions from the Brage oilfield and ongoing production from its Oman oilfield will see Rex report sterling results this year.

It helps that oil price is hovering above US$70 a barrel.

SP Angel forecasts that Rex would report gross profit of US$83.9 million in 2021 and net profit, US$64.5 million (2020: net loss of US$15.2 million).

For perspective, Rex current market cap based on a stock price of 18.5 Singapore cents is S$240 million.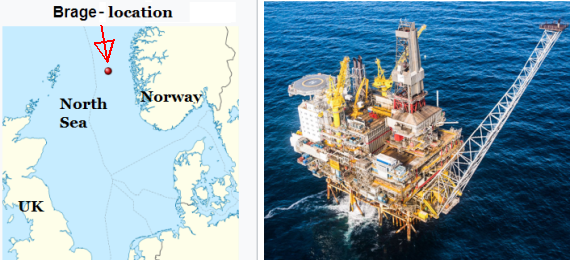 Excerpts from SP Angel report:
"Lime's latest acquisition underlines the ambitions of its management team in Norway and further de-risks an already impressive investment case in our view.

"With significant activity planned across both geographies over the coming 12 months, we see the Company's current share price as representing compelling value.

"The next catalyst in our view, will stem from Rex's interim results expected in August where we anticipate a strong set of numbers stemming from the Company's operations in Oman which should outline a transformational step change in Rex's cash flow position.

"We upgrade our rating to STRONG BUY setting a SGD0.45/share target price."

-- SP Angel