Excerpts from CGS-CIMB report

Analyst: Ong Khang Chuen, CFA
■ 4Q20 net profit of RM331m (+85% qoq, +932% yoy) was above expectations. Dividend declared for FY20 of 22 sen/share also surprised on the upside.


Riverstone

Share price:
$1.36

Target:
$2.30
■ Fundamentals remain solid with further ASP hikes; RSTON continues to prioritise its cleanroom segment to lift sustainable earnings.

■ Reiterate Add, with a TP of S$2.30 (15x CY22F P/E).

4Q20 results a beat; special dividend declared
Despite some shipment delays, Riverstone Holdings' (RSTON) 4Q20 net profit of RM331m (+85% qoq, +932% yoy) was above expectations due to stronger-than-expected margin expansion, led by stronger ASPs.

FY20 net profit of RM647m was above expectations at 110%/117% of our/Bloomberg consensus estimates.

With the declaration of a special dividend, RSTON's FY20 dividend payout ratio is raised to 50% (FY19: 40%).

Total FY20 DPS amounted to 22 sen/share, implying a 5.3% dividend yield.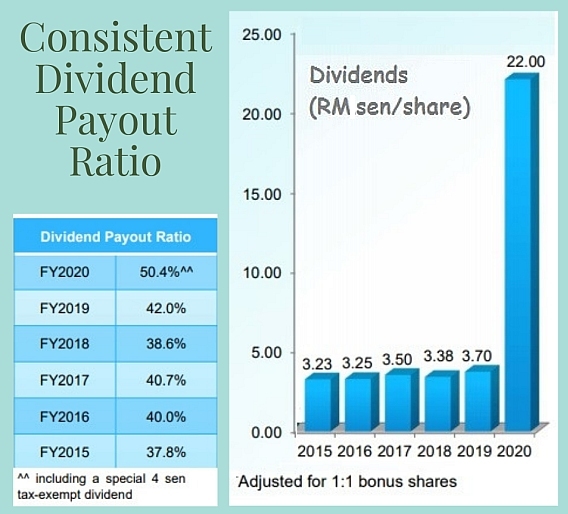 Fundamentals remain solid with further ASP hikes
We expect the price hike momentum to continue, amid glove shortages and higher raw material prices. RSTON targets healthcare/cleanroom glove ASPs to grow by 40%/30% qoq to US$95/US$100 per carton in 1Q21F.

We expect GPM to further expand in 1Q21F, as the selling price uptrend continues to outpace raw material cost increases.

Management notes that inventory levels across the supply chain are likely to remain low, with some distributors requesting for air freight recently to meet glove demand.

RSTON continues to focus on maintaining capacity allocation to long-standing customers; its FY21F capacity (including new addition of 1.5bn pcs/annum) has been fully taken up.

Prioritising cleanroom segment to lift sustainable earnings
RSTON plans to raise its volume mix from its cleanroom segment to 20% in FY21F (FY20: c.15%).

We expect demand for cleanroom gloves to be robust in FY21, riding on growth in the tech manufacturing and pharmaceutical industries; RSTON has also been able to secure customer wins as key competitors in this space were unable to cope with the strong demand.

The cleanroom segment typically contributes higher ASPs and GPMs, and the customer relationship is usually more long term as RSTON deals directly with the end-customers.

We are positive on such move, as we believe it could lift the sustainable earnings profile of the company.


Reiterate Add, with a lower TP of S$2.30
We lift our FY21-22F EPS to account for higher ASPs and introduce our FY23F EPS estimates.

We like RSTON for its strong earnings prospect in FY21F as it benefits from strong glove demand in both the cleanroom and healthcare sectors.

Our TP is lowered to S$2.30, pegged to the glove sector's 5-year mean (15x), as we assume RSTON's near term elevated ASPs may not be sustained in the long run.

Potential re-rating catalysts include sustained increase in selling prices and higher dividend payout for FY21F.

Downside risks include stronger-than-expected pricing competition

Full report here.