Yangzijiang Shipbuilding / YZJ ($0.935, down 0.01), a globally-leading shipbuilding group based in China, and a Straits Times Index component company listed on the SGX Main Board, announced that it has recently secured shipbuilding orders for four vessels, including two 24,000TEU containerships and two 690FEU deck carriers, with a total value of USD350 million.


Yangzijiang

Share price:
93.5 c

Target*:
$1.22

* Bloomberg analysts' consensus
The 24,000TEU containerships are designed with a loading capacity equivalent to 24,232 twenty-foot containers, the largest in the world today.

The two ultra-large containerships will also be the largest in Yangzijiang's containership portfolio, a significant step-up from the 10,000TEU, 12,690TEU and 14,000TEU containerships in its current track record.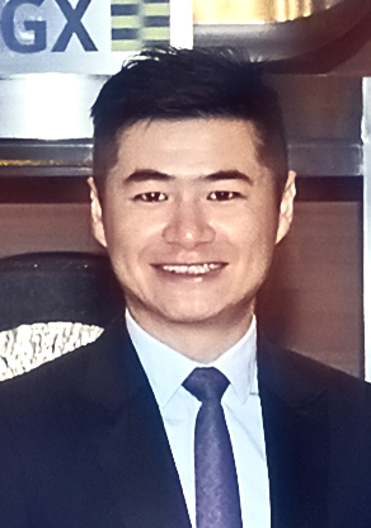 CEO Ren Letian. Photo: CompanyIn addition, further to the announcement in June 2020 on the two firm orders and eight options for the 690FEU deck carriers, the first batch of the two options has become effective.

These vessels are jointly designed by Yangzijiang and Tiger Gas, and are equipped with dual-fuel engines, capable of carrying heavy-lift cargo for both Yangtze River and ocean-going.

With these latest order wins, year to date in 2020, the Group has secured new orders for 53 vessels worth approximately USD1.77 billion (not considering the value of the option orders).

Mr. Ren Letian, Executive Chairman and CEO of the Group, commented on the order win, "We are pleased to wrap up 2020 with such achievements.

"A total new order win of USD1.8 billion should be considered decent even for a normal year, and the many challenges we tackled in 2020 made it even more precious. More importantly, the orders for the 24,000TEU containership concluded our 2020 on a strong note.

"Following our successful delivery of the six Valemax iron ore carriers, the largest dry bulkers in the world, we now aspire to achieve another milestone in containership building. The order win is a recognition of Yangzijiang's outstanding track record and an affirmation of Yangzijiang's status and capabilities as a top-tier shipbuilding group in the world. It will elevate Yangzijiang's brand and open doors for more opportunities in the ultralarge shipbuilding market, as major shipbuilders continue to develop their strategic competitiveness in this segment."

The Regional Comprehensive Economic Partnership (RCEP) established recently is expected to stimulate the seaborne trade between member countries in the Asia-Pacific region by measures such as facilitating easier cross-border logistics and lowering tariffs.

The RCEP highlighted the significance of trading in the economic recovery amid and post COVID-19, and it will require both the shipping and shipbuilding industries to be prepared for the evolving demand for more efficient and cleaner vessels.

With these favourable market forces, management hopes to deliver further good news to the market when their ongoing negotiations on potential orders bear fruits. As lockdowns were eased in several countries before November, shipowners have started to reactivate the idle capacities in response to the rising demand.

In the November 2020 issue of the Ocean Freight Market Update published by DHL, it noted that "the inactive fleet as fallen to around 430,000 TEU as per late October's count (1.8% of the world fleet), down from a peak at 2.70 MTEU in late May (11.6% of the world fleet)."

Despite the recovery of shipping supply, both the spot market, represented by the Shanghai Containerized Freight Index (SCFI), and the contract market, represented by the China Containerized Freight Index (CCFI), have continued to climb to multi-year highs.

The DHL report also noted that "the early and strong rebound in mainland China's economy has boosted both its imports and exports, helping overall world trade".


Given the record order books of YZJ, undemanding valuations at 7x PE, 0.57x, 5% dividend yield and potential capital upside of 30% to Bloomberg 12-month consensus target price of $1.22/share, we remain medium term constructive on YZJ shares.