Excerpts from DBS report

Analyst: Quah He Wei, CFA & the Malaysian Research Team
• External uncertainties to weigh on equity market performance

• Better 2H20 earnings as economy gradually picks up pace

• Victory in Sabah state election positive for ruling coalition

• End-2020 KLCI target of 1,600 based on 18x CY21 earnings

• Top picks: TOPG, HART, TM, GAM, TDC, SWB, IJM, VS, MAG, BAUTO

External uncertainties. Volatility in the equity market is expected to continue despite ample liquidity.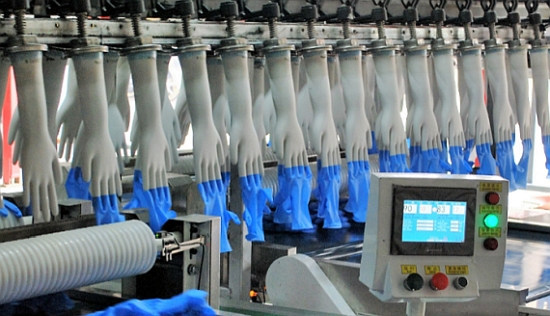 "The rising infection rates will likely keep demand for gloves strong and support average selling price (ASP). ASP is set to increase in the near term. Nitrile glove ASP is expected to increase at a stronger quantum compared to natural rubber latex (NR) glove ASP due to the larger shortage of nitrile gloves in the market caused by tight supply of raw materials for nitrile rubber.

"For instance, Top Glove Corp's (TOPG) nitrile glove ASP is expected to increase 30% m-o-m, 30% m-o-m and 15% m-o-m for September, October and November respectively. Its NR glove ASP is expected to increase 20% m-o-m for September, and 5% m-o-m for October and November respectively."
-- DBS report
External uncertainties such as the resurgence of COVID-19 infections and the upcoming US presidential election continue to affect investors' sentiment.

The expiry of Malaysia's loan moratorium in September has started to be reflected by normalised trading volume and value.

However, it remains to be seen if the high retail participation exceeding 30% will be the norm, which is critical to offset the persistent selling by foreigners.

Nevertheless, we believe ample liquidity will remain positive for the equity market, though the threat of slower economic recovery due to rising COVID-19 infections remains the key risk.

Decent support for ruling coalition. The ruling Perikatan Nasional (PN) coalition won the recent Sabah state election, wresting back the state from the opposition.

This will provide more stability for the PN-led federal government which only holds a razor thin majority in the Parliament.

Given its strong voters' support, overall sentiment on the ground seems to be supportive of PN which may bode well for Malaysia's economic recovery momentum.

Better 2H20 but not smooth sailing. While we expect a stronger 2H20 earnings performance given the easing of lockdown, the pace of a broader economic recovery may be affected by external uncertainties.

Trade activities could slow down if the second wave of COVID-19 results in more restrictive lockdowns globally.

Nevertheless, we maintain our end-2020 KLCI target of 1,600 pegged to 18x CY21 earnings (5-year mean of 12- month rolling forward price-to-earnings (PE)).


Selective picks. Strong glove demand and rising selling prices could be the near-term catalyst for Top Glove Corp (TOPG) and Hartalega Holdings (HART).

Gamuda (GAM) and IJM Corp (IJM) are the best proxies for the revival of infrastructure projects.

Post-lockdown demand recovery should benefit companies such as Sunway (SWB), VS Industry (VS), Magnum (MAG) and Bermaz Auto (BAUTO) that have been badly hit by COVID-19, with improvement expected in 2021.

We also remain keen on beneficiaries of rising data usage like Telekom Malaysia (TM) and Time dotCom (TDC).

Full report here.