Dasin Retail Trust, which c

omprises 5 retail malls in the Guangdong-Hong Kong-Macao Greater Bay Area (GBA),

reported a 21.0 % y-o-y fall in 1Q2020 revenue mainly due to the impact of COVID-19.

Revenue for the Trust, which is t

he only China retail property trust from that GBA area listed on SGX,

decreased by S$1.5 million.

Rental rebates:

• About S$6.0 million of rental rebate (including a S$1.6 million rebate to interested persons and related parties) was provided to tenants in Feb and March 2020.

• In addition, rental rebate of S$1.9 million (including S$0.2 million to interested persons and related parties) has been granted to tenants in April 2020.
Partly offsetting was revenue contributed by Doumen Metro Mall of approximately S$4.1 million.

Doumen was acquired by the Trust in Sept 2019 which was nearly three years after the Trust was listed on SGX in Jan 2017.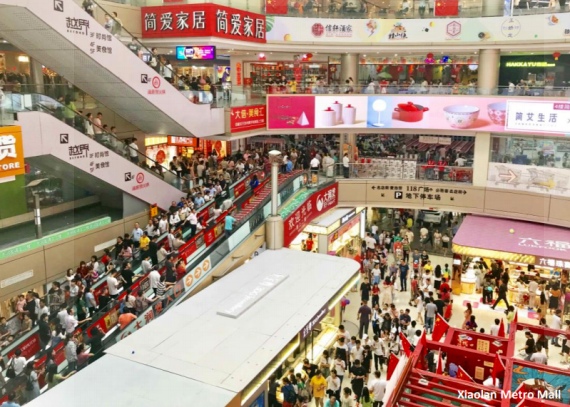 The Sponsor of the Trust is Zhongshan Dasin Real Estate, which holds a 60% interest in the Trust. The Sponsor has businesses in commercial, real estate, building, property service, retail, catering, food, hotel, technology, education, finance, medical treatment and land transport.

Net Property Income was down by 30.4% y-o-y largely due to lower revenue, property expenses of approximately S$0.9 million contributed by Doumen Metro Mall, and additional impairment loss on receivables of approximately S$0.8 million.


Stock price

83.5 c

52-week range

75 – 89 c

Market cap

S$542 m

PE (ttm)

--

Trailing dividend yield

8.2%

1-year return

- 5%

Shares outstanding

648.6 m

Source: Yahoo!
This was offset by lower property operating expenses of S$0.6 million resulted from lower electricity charges, lower property tax and property tax rebates provided by local government.

Exchange loss amounted to S$14.1 million (1Q2019: S$0.9 million).

The loss was due mainly to unrealised exchange loss totalling S$13.5 million from the weakening of the SGD against USD and HKD on the USD and HKD denominated bank loans of US$134.3 million and HK$294.0 million respectively.

An unrealised exchange difference does not affect the distributable income of the Trust

The Chinese government's support policies which benefited the Trust:

• Dasin Retail Trust's four shopping malls in Zhongshan City were exempted from property and land taxes from 1 Feb to 31 March 2020.

▪ Between 1 Feb and 30 June 2020, employer's medical insurance contributions are based on 50% while subsidiaries in China are exempted from making employer social security contribution, i.e. pension, medical and work-related injury insurance.

▪ Electricity bills are settled at 95% of the total bill during the same period.
Marketing initiatives have been undertaken to attract consumers. These include live streaming from malls an app "Dasin Hui" (大信荟) which has more than 470,000 members.

The Trust has hosted more than 42 live broadcasts hosted by influencers to promote a plethora of tenants' items sold at the malls.


More units to be issued
Dasin Retail Trust plans to issue more units than the 120 million approved at the Dec 2019 EGM to acquire Shunde Property and Tanbei Property.

It said the private placement, which has been delayed owing to the Covid-19 outbreak, has been affected by the strengthening of the Renminbi against the Singapore dollar, and a decrease in the market price of units in the Trust.


Big discount
On a pro-forma basis, assuming the acquisitions were completed on 31 March 2020, the NAV on that same day of the enlarged portfolio rose by 6.4% to S$1.49.

In comparison, the units recently traded at the heavily discounted price of 83.5 cents.
Thus, to adequately fund the acquisitions, the number of new units to be issued is likely to exceed 120 million.

But the extra figure is minimal: In its Powerpoint presentation, for illustratative purpose only, an extra 100,000 units was cited.

The Trustee-Manager intends to rely on the general unit issue mandate obtained from Unitholders at the AGM held in April 2019 to issue additional units.

The Trustee-Manager will submit an additional listing application to the SGX-ST for approval for the listing and quotation of the additional units.


For more info, see the Powerpoint presentation here.