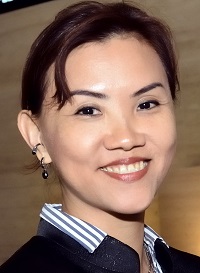 This article by Jennifer Tan appeared in SGX's Market Dialogue series, and is republished with permission.





If not for a sequence of seemingly random decisions made more than two decades ago, orthopaedic surgeon Dr Chin Pak Lin's life would have taken a very different turn.
Due to financial reasons and despite his love for the subject, Malaysian-born Chin turned down an opportunity to read engineering in the US. He opted instead for a scholarship across the Causeway, which eventually led him to apply for an undergraduate course in medicine at the National University of Singapore.
"At that time, my reason for choosing to apply for medicine was quite arbitrary. You could say it was because of ego – I had heard it was the most difficult discipline to get into!" Chin recalled with a laugh.
Fortunately, in the ensuing years, he fell head over heels in love with surgery, and retains that passion till today. "I still get excited about performing a surgery," he smiled. "Basically, we're in a position to help others, and that's a very rare and precious gift."
Chin stumbled onto the path of orthopaedics after being inspired by his mentor. "There are fields of medicine that I find daunting," he admitted. "Paediatrics is one of them – it breaks my heart to see children cry."
Satellite centres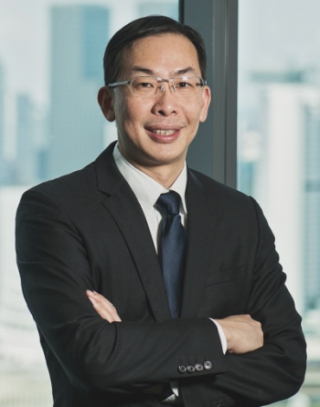 "Our business model was predicated on setting up satellite centres across Asia. This would allow us to share expertise by collectively managing the diagnoses and treatments of patients in each market, as well as mentor selected local medical professionals, with the aim of boosting their proficiency levels."
-- Dr Chin Pak Lin (photo),
On the other hand, orthopaedics is immensely satisfying because it offers instant gratification, he pointed out. "If you treat chronic illnesses, there are usually recurring complications, and chances are, there's no cure. In the case of a fracture, however, once it's fixed, the patient can regain mobility within a fairly short time. Likewise, for arthritic conditions, the pain can be alleviated with a 95% success rate."
Apart from the indescribable feeling of making something broken whole again, Chin gets to marry engineering principles – his first love – with orthopaedic techniques.
"Many say ortho is a glorified carpentry job, but I disagree," he grinned.

"What's exciting is to be able to find new ways of setting or fixing broken bones, such as through the use of robotics, which enhances accuracy of the procedure. This results in less damage to surrounding tissues, and facilitates faster recovery rates."
The hip and knee specialist holds a Masters of Medicine in Orthopaedic Surgery, and is a Fellow of the Royal College of Surgeons of Edinburgh in Orthopaedic Surgery. He was a Consultant with the Department of Orthopaedic Surgery at Singapore General Hospital, before venturing out with three other peers to set up Asian Healthcare Specialists.
Home-Grown Brand
"When the four of us left our restructured hospitals, we had a dream – to bring high-end, highly specialised medical care to patients, and to grow the Singapore brand of healthcare in the region," Chin said.
In April 2018, when Asian Healthcare Specialists Ltd (AHS) made its trading debut on SGX's Catalist board, it had a core team of five orthopaedic specialists, who operated under The Orthopaedic Centre brand at four clinics across Singapore.
Through organic and inorganic growth, and following the acquisition of 51% of medical services firm Cornerstone Asia Health in February, the Group has evolved into a multi-disciplinary healthcare provider, with 13 specialists and doctors.
Its fields of specialty now include anaesthesia, dermatology, gastroenterology, ophthalmology, orthopaedics, urology, physiotherapy and family medicine. The Cornerstone acquisition added six specialists and doctors, with an average of more than 20 years of experience in both public and private sector healthcare, to the Group's expertise.
"Our focus remains on providing ethical, high-quality patient care," Chin noted. "We believe that by putting our patients first and taking care of their needs, they will in turn take care of us. That has certainly held true in these calamitous times."
The main strength of the AHS Group is its people, he added. "We work and think as one, and it is this mindset that drives the business forward."
The Group's senior doctors also are key opinion leaders in their respective fields. "This multi-disciplinary profile offers diversity and a buffer during downturns – for example, when one specialty is down, another can pick up the slack."
The Group's profile also allows for representation across Singapore hospitals, and ensures the most suitable professional is assigned to the patient. "Depending on the diagnosis and treatment, the patient can be quickly referred to the right expert within our network, and this repository of skills is readily available at no added cost," Chin pointed out.
This deep bench of expertise makes it easier to groom and manage talent, which is critical to the Group's renewal. "Younger doctors who join us can learn the guidelines of managing a private practice, as well as what it means to practice medicine ethically and economically."
Having the backing of Heliconia Capital Management since October 2018 is another feather in the Group's cap. "Heliconia's involvement has opened up many doors in the region that we never knew existed, providing us with new connections and possibilities," he added.
But it was the establishment of the Group's back-office operations – tackling billing, accounting, and administrative functions – that laid the foundation for its growth.
"We doctors are not trained to do accounts or admin. Without this infrastructure, we would not have been able to focus on growing our reach, or taking care of our patients."
Just an Epiphany
AHS continues to look beyond domestic shores. It seeks opportunities to export the concept of high-quality, Singapore-incorporated healthcare management to the region, having made its first foray into Myanmar about two years ago.
Since 2018, AHS subsidiary The Orthopaedic Centre (International) has been has been providing consultancy and surgical services for patients in Yangon's Grand Hantha International Hospital. This, however, has been temporarily suspended due to COVID-19 travel restrictions.
"Because of the strong Singapore dollar, rising domestic healthcare costs, and improving expertise of medical professionals in the region, our medical tourism numbers have been falling," he pointed out.
At the time, Chin had his Aha! moment: Since Mohammed wasn't coming to the mountain, why not bring the mountain to Mohammed?
"Our business model was predicated on setting up satellite centres across Asia. This would allow us to share expertise by collectively managing the diagnoses and treatments of patients in each market, as well as mentor selected local medical professionals, with the aim of boosting their proficiency levels."
This way, local patients can access high-quality medical care at more affordable rates, without needing to travel to Singapore. For more complicated cases, there is the option of transferring them to the city-state for follow-up.
"Although we've received invitations from as far as the Middle East and China to explore partnerships, we're not looking at geographies more than a two- to three-hour flight radius from Singapore," Chin said. "It would be too taxing for our doctors since we are already short on manpower."
However, these joint-venture explorations have ground to a halt following the region's lockdowns. "For now, COVID-19 has put a stop to our investment projects."
The outbreak has also curtailed patient visits to the Group's clinics. "We've been using communications solutions for patients who really need to see their specialists," he noted.
Additionally, there has been a shift in the pattern of consultations. "Many restructured hospitals are focused on the COVID-19 battle right now, and as a result, some patients who have had their appointments postponed or cancelled, and are in pain, have turned to us for a second opinion."
Under its family medicine specialty, AHS has enrolled, and was activated, as a Public Health Preparedness Clinic (PHPC) to care for patients with respiratory symptoms. Upon enrolment, its healthcare workers were supplied with personal protective equipment (PPE), and familiarised with appropriate care protocols, according to the assessed risk and diagnosis of each patient.
Recognising that PHPCs are an important line of defence during public health outbreaks, its clinic provides subsidised treatment and medications to patients, and refers them to a hospital if they are suspected to have pneumonia.
"At the same time, we need local health insurers to liberalise their rules, as their selected panel of medical professionals may not be available to these patients during lockdowns," Chin said.
Many of them – some geriatric and suffering persistent arthritic pain – have not been able to obtain proper care for several weeks. "We can't and shouldn't ignore this group of patients," he added.


For the 47-year-old father of two boys, aged nine and 18, his worst nightmare would be to bring home the coronavirus. Despite such fears, he feels fortunate to be able to live both his passions – medicine as well as engineering.
"My success formula in life, as I always tell my kids, is three-pronged: Be honest, work hard – because no one can escape putting in the hours, and do something you love," said Chin.
"If you achieve all of the above, you should – pretty much – be able to live life without any regrets."


Asian Healthcare Specialists Ltd

The AHS Group is a multi-disciplinary healthcare provider with an experienced group of 13 medical professionals, with specialties spanning anaesthesia, dermatology, gastroenterology and ophthalmology, to orthopaedics, urology and family medicine. With a physiotherapy arm to support its core operations, its orthopaedic specialists operate under "The Orthopaedic Centre" brand from four clinics located across Singapore. Its medical professionals have an average of more than 20 years' experience in both public and private sector healthcare.

The company website is: investor.asianhealthcare.com.sg

Click here for the company's StockFacts page.

For the full year ended 30 September 2019 financial results, click here.


About kopi-C: the Company brew
Photo: Company file

kopi-C is a regular column on the SGX Research website that features C-level executives of leading companies listed on Singapore Exchange. These interviews are profiles of senior management aimed at helping investors better understand the individuals who run these corporations.

For previous editions of kopi-C: the Company brew, please click here.