Singapore-listed Asian Pay Television Trust (APPT) has declined from 59.5 cents at the start of 2018 to close at 33.5 cents last Friday. That is just a whisker from its

all-time closing low of 32.5 cents

just two weeks ago. The fall has resulted in a trailing dividend yield of almost 20%, which raises eyebrows and investor interest. Here APTT shareholder, YCL, shares his views on the first listed business trust in Asia focused on pay-TV businesses. APTT's sole investment, Taiwan Broadband Communications Group, is a leading cable operator in Taiwan.


What are the concerns about this stock?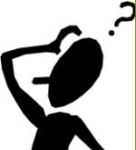 This stock is definitely not for the faint of heart. Some investors raised a very valid concern with regards to the declining EBITDA which would push up the Debt/EBITDA ratio, and the gearing could hit high 8x multiple. Would the bank freak out and pull the line? I am sure the market shares their concern and hence the stock is trading at this impaired level.

When the trust listed at 97c in May 2013, institutional investors made up about 90% of its shareholder base. It was about 40% earlier this year. I would expect the percentage to be lower now. I think their liquidation contributed to the sharp selloff. Can't blame them, they are assessed annually, need to manage their career.

What are you comfortable with?
The trust manager continued to affirm 6.5c distribution for the whole of 2018 but think it is prudent to manage the gearing from next year onwards to divert operational cashflow to fund other growth capex, hence will cut the distribution. That doesn't seem like a very panicky response.

I understand that the covenant buffers are higher and the company had alluded to competitors running at higher gearing levels. The impression that I get is the bank is not concerned with the gearing ratio. We shall see if that is true when it tries to refinance next year even though the facility is due only in 5 years' time.

How is the bank viewing it?
The fact is the bank actually cut their finance cost by 30 basis points in mid-2017 when Dynami took over as the Trust manager. Dynami taking over turned out to be a blessing. The Taiwan bank's reduction in the trust facility cost could be interpreted as a goodwill gesture to Lu Fang Ming, Chairman of Asia Pacific Telecom Group – Taiwan's 4th largest mobile carrier.

Have you taken a position?

Stock price

33.5 c

52-week range

31 - 61 c

PE (ttm)

14.6

Market cap

S$481m

Shares outstanding

1.44 b

Dividend
yield (ttm)

20%

Source: Yahoo!
I was attracted by its high yield in Jan 2017 when it was trading at 38c.
My main concerns then were:

• Will it be a going concern?
• Will its licence be renewed?
• Will the 6.5c distribution be cut?
• Will Dynami strip the business of its assets?

I was comfortable with my findings & hence established my core position then.

APTT sole investment, Taiwan Broadband Communications Group (TBC), is the only cable operator in its 5 closely clustered franchise areas in northern and central Taiwan. TBC owns 100% of the hybrid fibre coaxial cable network in these franchise areas.

Non-renewal of licence could be a political suicide for the governor as the barrier to entry is just too high. The renewal is an administrative exercise. Its current basic cable TV RGUs is 759k (its first drop from a peak of 762k) out of an addressable market of 1.2 mio homes. It is very much a utility biz, hence it allows for a higher gearing operation.

It was unfortunate that the regulatory requirement to fully digitize the network costing $100 mio over 2 years didn't translate to growth in EBITDA. I would expect the trust to use this as a justification against any basic cable TV fee reduction.

The company seems to acknowledge that growth capex may not translate to growth EBITDA, hence it will be diverting operating cashflow to fund other capex which is to deepen the reach of the broadband network and improve its speed ultimately to 1 Gbps. This strategy seems to be getting some traction. Even though the mobile guys are offering unlimited data plan, I would think that most family would still want to have a broadband at home especially for multi users and future IOT considerations.

Will the trust need to raise funds?
I do not think there is a need for rights issue unless the trust is making an acquisition. Every 1c cut in distribution = $14.4mio.


What is your back stop level?

"What I like about APTT is its quarterly distribution. My purchase cost is effectively reduced every quarter. Since I established my position in Jan 2017, I have collected 7 quarters of 1.625c distribution each. My initial 38c cost has effectively dropped to 26.625c. I always like to look at investments from the perspective of the downside risk.

"Based on the Trust's recent guidance, I expect another 3.25c distribution from 3Q and 4Q. The distribution for 2019, however, is expected to be lowered. I have come across an analyst's report suggesting a drop to 3.5c. The company would typically provide next year's distribution guidance in 4Q. That should help investors evaluate the risk/reward in investing in the Trust."
-- YCL
It is current trading at < 50% of NAV which I think should be quite close to recovery value. I would take Netlink NBN trust's valuation as a proxy given it does not provide cable TV or broadband services but merely owns the fibre network infrastructure and charges for fibre connections.

I am of the view that the hybrid fibre coaxial cable network will be instrumental in the rollout of the 5G strategy. Why would Lu Fang Ming be interested in being the manager of APTT? It is a very cheap option to plant his flag in the 5 big franchise areas for 5G strategy.


How do you think APTT fits into the 5G rollout?
I spoke with a friend who is a telco insider. He said 5G standard is still not established yet even though every major 5G contenders are trying to push theirs as the industry standard. The last mile fibre connection would be a strong differentiating factor in the delivery of 5G. In places where there is no existing fibre optic cable network, it would be more cost effective and faster to roll out 5G via line of sight transmission. But this can post challenges in built-up areas.


See 2015 story: ASIAN PAY TELEVISION TRUST: KGI initiates coverage with 'sell'