Excerpts from CGS-CIMB report

Analyst: Lim Siew Khee
Expect to catch up in subsequent quarters
■ 1Q20 net profit of Rmb404m (-51% yoy, -37% qoq) missed our Rmb500m target due to higher tax rates and provision for gas/coal receivables.


Yangzijiang

Share price:
97.5 c

Target:
$1.37
■ Shipbuilding was in line; GM c.8%. HTM profit rose 18% qoq on higher HTM balance. Yard operations back to 100% and delivery of 45 vessels on track.

■ Our US$1.1bn order win (YTD: US$360m) assumption and EPS are intact. Reiterate Add and TP of S$1.37, based on SOP valuations.

Shipbuilding revenue down 33% yoy but will catch up swiftly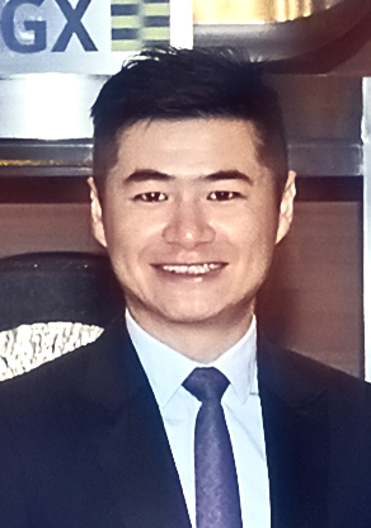 CEO Ren LetianCore shipbuilding revenue was down 33% yoy and 30% qoq to Rmb2.3bn with 2-3 weeks of closure during the quarter. Operations were back to normal and almost at 100% at end-Mar 20.

The FY20 plan is unchanged as overall activities will catch up in subsequent quarters and the yard will deliver 45 vessels (YTD delivered 19 units).

A 157k dwt oil tanker was cancelled as the previous owner was unable to pay the final delivery (only received deposit of US$12m). The vessel was subsequently sold to another party.

Higher provisions for gas and coal receivables
YZJ made a pre-emptive provision of Rmb111m for an energy-based (gas and coal) trade receivable in a subsidiary.

Average receivables are typically in the region of Rmb500m. Trading activities generated Rmb4bn of the group's revenue in FY19.

There was also a pre-emptive impairment for assets held to maturity (HTM) of Rmb128m (+94% qoq, +104% yoy) on the back of increases in HTM balance (+Rmb1bn qoq).

Supply chain manageable but market could face challenges

Negotiation difficulties
"Steel plates are generally purchased in China so we do not see delays. Equipment is largely imported from Japan and Korea so operations are not affected. YZJ has minimal equipment imported from Europe and none from US.
"However, the market could face challenges, with negotiation of orders postponed due to Covid-19."


- Lim Siew Khee (photo),
CGS-CIMB analyst
YTD, YZJ clinched US$360m of orders, i.e. 3 units of 82k dwt bulk carriers, 2 units of 40k dwt bulk carriers and 2 units of 14k teu containerships.

Orderbook was US$2.9bn (69 vessels), keeping utilisation rate up until 2021 and revenue stream stable for at least the next 1.5 years.

HTM balance up by Rmb1bn; provision for tax could be lower ahead
The assets held to maturity (HTM) balance rose Rmb1.1bn qoq to Rmb15.475bn.

The majority is from government-related agencies with higher borrowing.

The average rate of return is 8-10% currently.

The effective tax rate was 29.4% in 1Q20, higher than 21% in general, as YZJ adopted the 25% standard income tax rate instead of 15% preferential tax rate for the earnings of Jiangsu New Yangzi Shipbuilding due to fewer activities in 1Q20.

We expect to see some reversal in the quarters ahead as activity picks up.


At 0.6x P/BV FY20F, it is below GFC trough of 1.2x
In our SOP, we value HTM at 1x FY20F P/BV and shipbuilding at 0.7x book value.

Key risks are order drought and cancellations.

Key catalysts are stronger-than-expected orders and an acceleration in activities.


Full report here.