Excerpts from DBS report

Analyst: Pei Hwa Ho


What's New


As highlighted in our previous report dated 6-March (Yangzijiang Shipbuilding: Don't miss the boat!) Yangzijiang Shipbuilding (YZJSGD) announced that it has secured firm contracts to build two units of 14k TEU dual-fuel containerships worth US$115m each from Tiger Group.
Yangzijiang

Share price:
81 c

Target:
$1.50
It also comes with options to build up to eight similar units (two units more than reported number on newswire earlier), exercisable within 2020.

Scheduled for delivery by mid-2022, the two firm orders worth US$230m lifts YTD wins to US$334m, forming 17% of our full year order wins assumption of US$2bn.


Outperform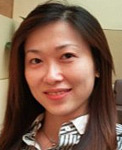 "While YZJSGD's share price has dropped 6% since our last report advocating investors to bottom-fish, it has outperformed the Straits Times Index (STI) by ~12%."

-- Pei Hwa Ho (photo),
analyst
We could expect up to US$920m incremental orders from the exercise of options for eight similar units.

Assuming all options are exercised this year, it would contribute to nearly half of YZJSGD's full year order wins target.

However, we might not see that coming through soon given the current macro uncertainties.


Recommendation


Valuation remains compelling at 2SD (standard deviation) below 5-year average price/book value (P/Bv) of 0.5x against decent 8% return on equity (ROE) and 5% dividend yield.

Reiterate BUY and target price (TP) S$1.50 (sum-of-the-parts (SOTP)-based, translating to 0.9x P/Bv).

Potential catalysts include the exercise of Tiger's containership options, stronger contract flows and progress in the liquefied natural gas (LNG) carrier space through its joint venture (JV) partner Mitsui.


Full report here