Excerpts from CGS-CIMB report

Analysts: William TNG, CFA & Ngo Yi Sin


Tech Manufacturing Services




Factory closure impact


■ Chinese authorities have directed most factories in its key manufacturing hubs to resume operations only after 9 Feb.

■ Least affected companies under our coverage are AEM and UMS.

■ Most affected companies are Valuetronics and Sunningdale Tech.

Most Chinese factories to resume operations only after 9 Feb
Under the directive from the Chinese government, most factories in China will not resume operations until after 9 Feb 2020.

In Singapore, Powermatic Data Systems Ltd (PDS SP, Unrated) has announced that its Suzhou plant will resume operations only after 9 Feb.

Other SGX-listed companies such as Spindex Industries Ltd (SPE SP, Unrated) and Micro-Mechanics Holdings Ltd (MMH SP, Unrated) have made similar announcements.

Wuhan is a major automotive hub Wuhan is a key industrial (as well as automotive) hub in China.
As such, the longer Wuhan remains locked down in response to the coronavirus outbreak, and if the Chinese government further prolongs the resumption of factory operations in China, there will be impact on companies' performance.

Most affected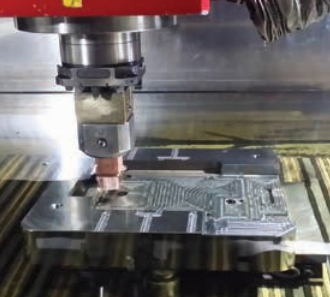 We think that companies under our coverage that will be most affected by the delay in the resumption of factory operations are those that have factories solely in China (Valuetronics Holdings Ltd and ISDN Holdings Ltd) and those that have a significant amount of their manufacturing facilities in China (Fu Yu Corp Ltd and Sunningdale Tech Ltd).

Not affected
AEM Holdings Ltd only has a small plant in China that accounted for a mere 2.2% of its FY18 revenue.

As its production is mainly in Singapore, we see no direct impact from the factory closure.

UMS Holdings Ltd will also see no operational impact as the company has no factory in China.

Moderately affected
Frencken Group Ltd has plants in China but the impact may be manageable as the Group has other plants outside of China.

Venture Corporation also has a plant in Shanghai but this manufacturing site accounts for just 4.8% of its total manufacturing site area.

The risk for Venture is possible production disruptions due to delays in receiving components from other China-based suppliers.


Add AEM, Reduce Sunningdale Tech


We reiterate Reduce on Sunningdale Tech with a TP of S$1.14.

We remain Neutral on the sector given muted earnings growth.

A potential upside risk is earlier-than-expected containment of the coronavirus outbreak while a downside risk is worsening coronavirus outbreak.Our top pick is AEM Holdings Ltd (Add, TP S$2.38) as customer capex is driven by its need to regain competitiveness. We think earnings risks are high for Sunningdale Tech (China factory and automotive sector exposure).


Full report here.