With the stock price of Rex International gaining about 150% (from 8 cents to 20 cents) in 4Q2019 alone, you might think there's some huge story around the corner. Or it's just froth?


Stock price

20 c

52-week range

5 – 21 c

PE

6

Market cap

S$260 m

30 Day Avg Volume

75,383,870

Shares outstanding

1.29 b

Dividend
yield

--

1-year return

270%

Source: Bloomberg
The market cap has gained S$156 million to reach S$260 million recently (stock price: 20 cents).

And the stock has become very liquid but UOB Kay Hian is the only house currently which has coverage of the stock.

It initiated coverage only two weeks ago (12 Dec), just ahead of Rex starting on its appraisal well at its Block 50 Oman concession.

Let's distill some essence from the

14-page report

written by analyst Llelleythan Tan:


1. 2019F profit: UOB KH forecasts that Rex will achieve US$20.3 million profit after tax & minority interest (PATMI).

This figure looks reasonable given that in 9M2019, Rex reported US$23.2 million in PATMI.

So UOBKH is assuming certain regular operating expenses in 4Q with minimal revenue.

The 9M2019 profit of US$23.2 million is largely attributable to "other income" from Rex cashing out of its interests in the Rolvsness discovery and related assets in Norway.

The gain was US$30 million, with the transaction bringing USD43 million of cold hard cash into Rex's books.

2. 2020F profit: This is, of course, one of the main grounds on which Rex's solid stock price gains should be premised on.

UOB KH forecasts that Rex will achieve US$52.5 million. This comes in two main parts:

• Divestment of

its licence in the Shrek prospect in the Norwegian sea for a

net gain of US$26.2 million, and

• Year 1 of oil production in Block 50 Oman, which UOB KH forecasts would yield

an operating profit of S$51.6m (in Year 1)

on revenue of US$143.4m.

These are forecasts and you are encouraged to read the UOB KH report's discussion of its assumptions.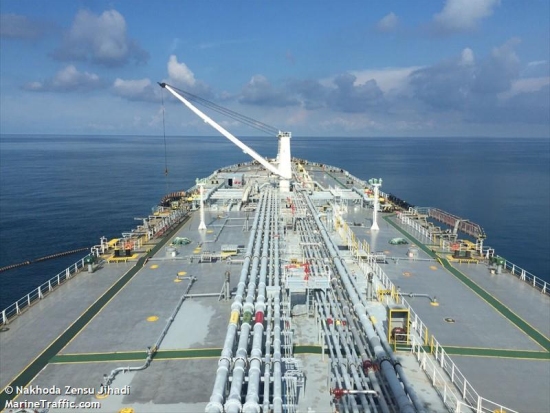 Bull Papua, an oil tanker, will store up to 750,000 barrels of oil produced during the early appraisal phase at the Oman oilfield of Rex.
Photo: marinetraffic.com
3. Cash, cash: UOB KH forecasts Rex will end 2019 with US$67 million net cash/cash equivalent.

There will be US$26 million of short-term debt (and zero long-term debt) which will be offset by a tax rebate from Norway.


"…the Oman Oil Company is understood to have an option to farm-in up to 25% of Block 50 Oman. If exercised, the option would boost Rex's current cash balances further and provide Rex with a bigger cash war chest for more exploration projects in Oman, something management plans to do in the future."

-- UOB KH report

Rex had reported that as at end-Sept 2019, it sat on net US$65.8 million cash/cash equivalent.

There was US$28.6 million short-term debt (and zero long-term debt) which will be offset by the said tax rebate from Norway.

Year 2020, when oil gushes out of the Block 50 Oman concession, will see a spike in cash inflow, according to UOB KH.

Rex is forecast to end 2020 with net cash/cash equivalent of around US$134 million (thanks to divestment gains and Block 50 Oman production).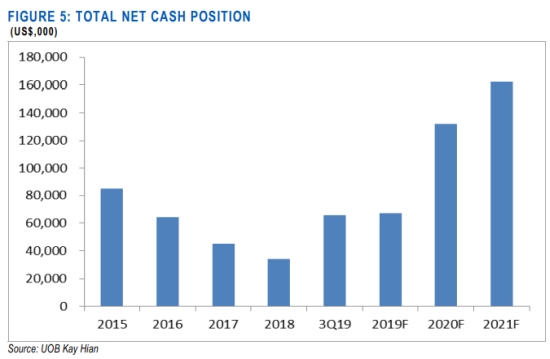 4. Risks: Plenty.

One of them: "Actual exploration, production and operating costs may differ. Exploration, production and operating costs are based on assumptions and projections which may differ significantly from actual costs. This may affect results of operations, future cash flow and financial condition and valuation," says the UOB KH report.

Would you read that again?

Full report here.