From a value perspective, it was one heck of a deal that Nordic Group closed

on 21 Nov 2019

.

Nordic acquired 100% of Envipure, paying S$14.8 million cash in a single tranche.

This is unlike its past 3 acquisitions where it paid in a few tranches and had clawback clauses.

Furthermore, there was no goodwill to pay for Envipure as the purchase was at NTA, unlike in the past when Nordic paid a premium averaging S$10 million.

A well-established player in its space, Envipure (founded in 1987) came with a S$18.9 million orderbook.

Best of all, there was $14.8 million of cold cash in the bank before payment of accrued expenses of $3-4 million.

(See earlier story for some background on the vendors:
NORDIC GROUP: 5 Things to Know about its Next Acquisition)

Envipure's orderbook is populated by blue-chip clients in Singapore like Micron Technology and government agencies such as the Public Utilities Board and Land Transport Authority.

Earnings-wise, Envipure was less than sparkling in 9M2019, earning pre-tax profit of $1.4 million on $32 million of revenue.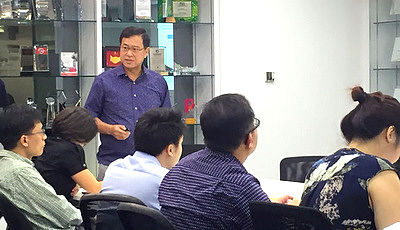 Executive Chairman Chang Yeh Hong owns a 55.6% stake in Nordic. NextInsight file photoBut Nordic's executive chairman Chang Yeh Hong is out to re-shape Envipure's business model.

Its initial attraction is that its current orderbook leans heavily towards maintenance work, instead of capital projects.

Thus, on a proforma basis, the maintenance segment's contribution to the Nordic Group's 9M2019 revenue would have exceeded 55% if Envipure were included.

This suggests greater steadiness in Nordic's revenue stream going forward.

Mr Chang outlined key ways to create greater profitability including:


Stock price

27.5 c

52-week range

24 – 42 c

PE (ttm)

14.5

Market cap

S$108 m

Shares outstanding

392 m

Dividend
yield (ttm)

2.8%

1-year return

- 30%

Source: Bloomberg
• Taking in-house the jobs that Envipure, an engineering business, used to subcontract out.

Nordic already has capabilities in areas such as mechanical, electrical & instrumentation, scaffolding and insulation which it will apply to the jobs that Envipure secures.

At least 70% of such costs at Envipure can be saved, reckoned Mr Chang.

• Envipure's No.1 customer is semiconductor company Micron, which is in an industry that Nordic has not set foot in.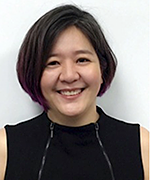 Nordic CFO Chia Meng RuFortuitously for Nordic, the industry is recovering currently and Micron is in the midst of building more facilities in Singapore.

Expect Nordic to proactively bundle its suite of services for Micron and other Envipure customers.

• It works both ways. Envipure has products and services that Nordic will want to push out to clients in its existing space -- ie, marine and oil & gas, process, pharmaceutical and infrastructure.

With the above measures, Envipure could well transfrom from Good to Great.

And Nordic now having a more diversified customer and industry base, come 2020, could return to a path of earnings growth.

Management's interest is well aligned with minority shareholders: 5 directors/executive officers collectively own 75.8% of the stock, with Mr Chang himself owning a 55.6% stake.

Click here for Powerpoint presentation on 3Q19 results.