Excerpts from GSS Energy Non-Executive Chairman Anthony Kuek's message


GSS Energy Group 2018 activities were transformational. They will set a strong foundation for our Group's performance.

In May, we acquired a piece of land in Batam, Indonesia for Precision Engineering (PE) Division. We built a bigger factory to meet increased orders from our existing and new clients and their requirements for a more diversified range of higher valued products.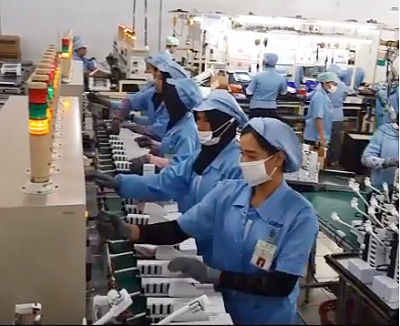 GSS Energy's precision engineering business operates a factory in Batam. A new and larger factory is being built. NextInsight file photoThe Division entered into related ventures for assembly and upstream distribution of two wheel e-vehicles.

In the Oil and Gas (O&G) Division, we successfully completed drilling of two exploratory oil wells in Trembul Area. Independent technical verification confirmed their commercially viable hydrocarbon reserves.


GSS Energy

Share price:
10.4 c

Target:
17 c

Source: RHB
We are having ongoing discussions with interested parties in partnering further exploratory activities, sale and distribution of the gas from the two wells.

Over the past three years, the Group made substantial investment in PE and O&G business, with minimal borrowings.

The Group adhered to prudential financial management and together, contributed to a healthy financial position.

Going forward, the Group will maintain a balanced growth strategy for the two operating divisions.

The commercialisation of the gas assets, held up by unexpected delays in regulatory approvals, is expected to be speeded up with the completion of the national electoral process.

The PE business expansion program is on course. The collaborative partnership between PE and clients in the design, development and manufacture of new product lines augurs well for the success of new product launches.


"The two proven hydrocarbon reserves is expected to generate the cash flow shortly to enable the O&G business to yield financial returns commensurate with the capital investment."
The GSS Energy Group business model is unique in the O&G industry.

In recent years, our well established PE business offers the "safety net" for the Group's overall financial stability.

Today, we believe O&G is on the way to self-sustainability with its assets.

The two proven hydrocarbon reserves is expected to generate the cash flow shortly to enable the O&G business to yield financial returns commensurate with the capital investment.

When these twin business operating assets are fully on stream, we can look forward to offering our shareholders in the not too distant future the returns they justifiably deserve for your faith in our Group