ISDN Holdings, over more than 30 years, has grown integrated precision engineering as its core business.

Next year (2019) will see the fruition of its multi-year efforts to diversify into a new business: Generating hydropower in Indonesia, as the country seeks to develop more sources of sustainable clean energy.

Ahead of the first revenue from its hydropower projects, ISDN has raised its stake in hydropower producer Aenergy Holdings to 50.0% from 39.9% through a capital injection of US$6.9 million.



Stock price

19.5 c

52-week
range

18 – 24c

PE (ttm)

5.4

Market cap

S$77 m

Shares outstanding

395 m

Dividend
yield (ttm)

3.1%

Net asset value

41 c / share

1-year return

-11%

Source: Bloomberg
The remaining 34.78% and 15.22% shareholding interests in Aenergy are held by well-known private investor Robert Alexander Stone and Singapore listco SHS Holdings, respectively.

In 2013, ISDN incorporated Aenergy as a wholly-owned subsidiary to spearhead its investments in the hydropower sector, particularly in Indonesia.

To help bankroll the hydropower business and spread its risks, ISDN subsequently roped other investors into Aenergy, reducing its own stake in the process.

With the outlook for the hydropower sector increasingly favourable amid robust energy consumption in Indonesia, ISDN has now injected new capital into Aenergy.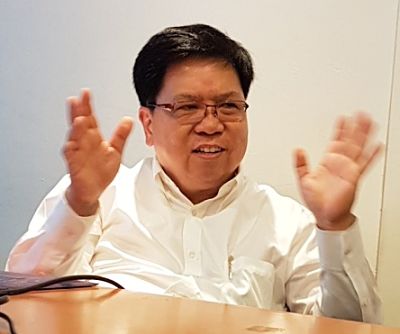 Setting up a mini-hydropower plant costs about US$2.2 million to US$2.4 million per megawatt on average, including land acquisition expenses.

Each megawatt is able to generate revenue of about US$0.3 million to US$0.5 million a year, according to Mr Teo Cher Koon, MD and President of ISDN Holdings (photo).
Aenergy is working on rolling out a series of mini-hydropower plants in North Sumatra and Sulawesi with a combined production capacity of more than 84 megawatts of electricity.

The first plant will start production by the middle of next year. The second and third plants will commence in the third quarter of 2019 and the last quarter of 2020, respectively.

These three plants, located in North Sumatra, will be able to generate a total of 23.6 megawatts of electricity, enough to power more than 12,000 homes.

Based on US$0.3 million-US$0.5 million a year of revenue per MW, the first three plants are estimated to generate US$7.1 m - US$11.8 m a year.




Aenergy will sell the electricity to PT PLN (Persero), Indonesia's state-run power distribution company.

"Mini-hydropower plants are the best option yet for many remote and rural areas in Indonesia. These places face an acute shortage of electricity but diesel-fuelled power plants are not the solution because it is costly to operate such facilities, which only push up electricity prices," said Mr Teo Cher Koon, ISDN's Managing Director and President.

The abundance of natural water sources in Indonesia also makes hydropower a sustainable clean energy source, one with huge potential yet to be tapped, he added.

"The water resources available in Indonesia are more than enough to support the production of some 78,000 megawatts of electricity, but only less than 10 percent of this capacity has been licensed for hydropower generation."