Geo Energy, one of the 4 coal mining plays on SGX, wants to list in Hong Kong, where world-leading coal mine players like China Shenhua Energy (1088.HK) and China Coal Energy (1898.HK) are listed.

The Indon coal miner is following on the footsteps of Yancoal Australia, one of Australia's largest coal miners which recently applied for a dual listing on the Hong Kong Stock Exchange.

Agritrade Resources Limited (1131.HK) is a Singapore headquartered coal mining, shipping, and energy group listed on the Hong Kong Stock Exchange.

With a net profit of S$74 million for the year ended 31 March 2018, it is a close comparable to Geo Energy (FY2017: S$51 million).

As at 21 September, Agritrade Resources traded at 36 times PE, compared to Geo Energy's 8 times.

The average PE of 14 times for numerous other coal plays listed in China and Hong Kong was also significantly richer than for Geo Energy.

With a greater group of investors that are experienced in identifying a good mining company, market valuations for Geo Energy may be higher with the dual listing.

Most of Geo Energy's coal production capacity is pre-sold to Engelhart Commodities Trading Partners (ECTP), which has undertaken to purchase all the coal produced through the life of the Group's major coal mine, PT Sungai Danau Jaya (SDJ).

ECTP supplies coal to China and Hong Kong power giants such as China Resources Power and China Light & Power.

Last year, the Group completed the acquisition of PT Tanah Bumbu Resources (TBR), a mining concession adjacent to the SDJ. The acquisition is expected to increase the Group's total annual production to 13 to 15 million tonnes of coal by 2019, translating into a 5% market share of the Indonesian coal export market.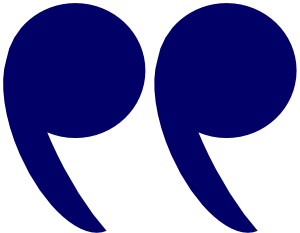 Large institutional investors that are based in Hong Kong have expressed interest in our proposed Hong Kong listing.

- Tung Kum Hon
Group CEO
Photo by Sim Kih
It also raised US$300 million via the issuance of S144A Senior Notes to big-name investors from the US, Europe, Hong Kong, and Singapore.


These names include Value Partners, Fidelity, BOCHK Asset Management, Goldman Sachs Asset Management and Guotai Junan Assets (Asia).

Hong Kong and Chinese investors are intrigued by the opportunities in Southeast Asia.

Its decision to list comes at a time when the HBA benchmark price for 6,322 kcal/kg GAR Indonesian coal has reached a 6-year high of more than US$100 per tonne.

Helped by the uplift in coal prices, the Group posted its 9th consecutive quarter of profitability in 2QFY2018 with net profit attributable to shareholders at US$8.5 million.

Geo Energy's relatively cheap PE, generous dividend payout policy of 30% or more, and guaranteed coal offtake may be an interesting investment proposition for Hong Kong and PRC investors looking to ride on Southeast Asian growth.

For more information, refer to its 2QFY2018 results media release here.
Financial Highlights

2QFY2018
(US$000)

yoy change

Revenue

83,184

41%

Gross profit

21,364

12%

Gross margin

25.7%

-6.7ppt*

Net profit attributable to shareholders

8,474

-15%
*percentage points