Sasseur REIT, whch is the only Asia-listed REIT owning premium outlets, said its sponsor has bought back REIT units on the open market in the past two days (17-18 July).


Maybank Kim Eng

Citi Research

Target price

90 c

95 c

Date of initiation report

7 June
2018

19 June 2018
Sasseur Cayman Holding Limited bought -- for the first time since the REIT listed on the Singapore Exchange in March this year -- 210,000 units for S$148,639 on Tuesday and 210,000 units for $149,218 on Wednesday.

The average purchase price of 70.92 cents per unit is far below the 80-cent IPO price.

The REITs' CEO, Anthony Ang, said: "My personal view is the purchase by the sponsor was a commercial decision which indicates that the valuation of the REIT is very attractive at this level."

With the purchase, the sponsor has raised its holding to 678,195,600 units, or 57.46% of the REIT, which owns four premium outlets in China.

This is a retail sector that sells to middle-income Chinese who seek branded goods at a discount.

Sales by such outlet malls in China are projected to grow even faster than e-commerce, at a CAGR of 24% from 2016 to 2021, according to China Insights Consultancy.

(For more, see: SASSEUR REIT: 8 things to know about retail platform growing faster than e-commerce)


Other news: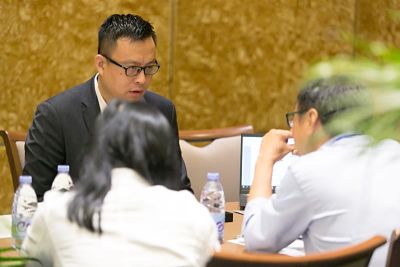 Chen Zhen, Sasseur REIT's Head of Investor Relations, Compliance and Risk Management. Photo: CompanyOn 6 July, Sasseur REIT participated in the 12th "Scaling New Heights" Asia Investment Forum 2018 at JW Marriott Hotel, Shenzhen, China.

The audience included more than 200 institutional and private investors, as well as private equity and public fund managers from various regions.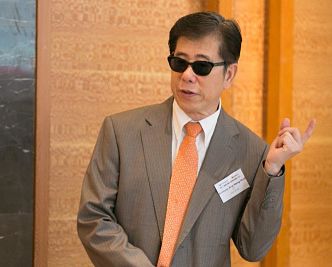 Anthony Ang, CEO of Sasseur REIT.
Photo: Company Anthony Ang, CEO of Sasseur REIT manager, said, "We are pleased to have this opportunity to present to and interact with market participants from both the Mainland of China and Hong Kong. The growing influence of Chinese investors means an increasing need for Singapore-listed companies such as ours to be proactive in our investor engagement efforts.

"With the retail outlet malls industry in China growing rapidly, supported by the resilient consumption of China's middle-class population, we are confident of delivering on our commitment towards greater shareholder value for our unitholders."