They say that retail malls everywhere are dying.

But look at the reported sales growth in 2018 of these four malls owned by Singapore-listed Sasseur REIT:


Outlets

NLA
(sqm)

Occupancy

(%)

Sales (RMB'm)

YoY Change (%)

vs Forecast (%)

Chongqing

50,885

99.8

1,731.4

+12.1

+6.0

Hefei

138,449

97.6

764.2

+53.9

+9.6

Kunming

70,067

94.2

566.8

+58.5

+8.0

Bishan

47,308

87.9

308.7

+26.8

+14.7

Portfolio

306,709

95.2

3,371.1

+27.6

+7.9

Source: Sasseur REIT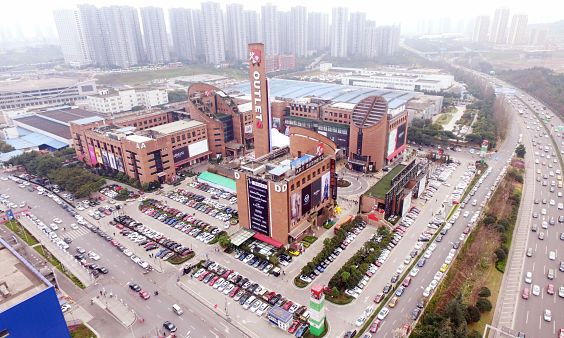 Chongqing Outlet: Opened 10 years ago and is now the largest contributor to Sasseur REIT. Photo: Company

These are "outlet malls" in China which sell branded goods (mainly out-of-season ones) at discounts.


Collectively, the four malls enjoyed a 27.6% jump in sales. As a result, Sasseur REIT has declared a distribution per unit (DPU) of 3.541 Singapore cents for 2H2018, which beat expectations.


Sasseur REIT

Share price:
77c

Analyst targets:
97 c (DBS Vickers)
90 c (Maybank KE)
It had paid 1.587 cents for the period from 28 March 2018 (when it was listed) to 30 June 2018.

The aggregate 5.128 cents DPU (which was 12.6% above IPO projection) translates into an annualised yield of 8.3% for investors who bought at the IPO price of 80 cents.

The yield is much higher for those who bought at post-IPO prices of as low as 64 cents.

(The DPU is determined in a multi-step fashion via an agreement with its Sponsor. 70% of the REIT's revenues are fixed, growing at 3% per annum. The remaining 30% of revenues are pegged to 4-5% of tenant sales, so there is some upside for the REIT from the sales growth at the malls).

It's not just discounted branded goods that attract middle-income consumers to Sasseur's malls.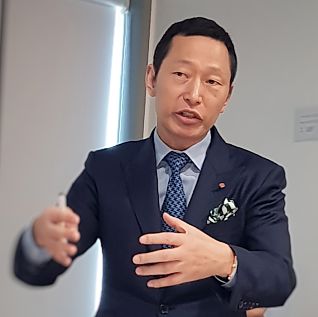 Vito Xu, chairman of Sasseur Group, the Sponsor, at FY18 results briefing. NextInsight photoAs Vito Xu, chairman of Sasseur Group, the Sponsor of the REIT, tells it, the winning combination includes:

• Art-inspired architecture coupled with lifestyle experiences there.

• An incentive system for the operation management team which rewards sales performance, customer satisfaction and cost management.

Given the magnet that the outlet malls are, Sasseur's malls have a waiting list of brands wanting to take up space, said Mr Anthony Ang, CEO of Sasseur Asset Management.

This is unlike many conventional malls, which are concerned with holding on to tenants.

The tenant leases at Sasseur's malls are deliberately kept short (weighted average lease by property income: 1.3 years) so that relatively underperforming brands (approximately 5% of the total) are not renewed and are replaced.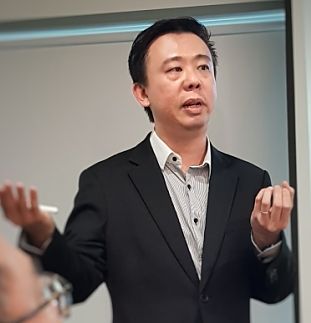 Chief Investment Officer Ken Chew. NextInsight photo.Before an incoming brand is granted a lease, it is "tested".

As Chief InvestmentOfficer Ken Chew explained, the brands are given temporary tentages to sell, and will be judged on the adequacy of goods supply, the ability of the staff to operate the business, and of course the actual sales.

Sales performance is key because, unlike traditional malls, Sasseur does not charge a fixed rent -- it's all about a percentage of the sales proceeds.



The way forward
For 2019, DBS Vickers is forecasting DPU of 6.66 cents per unit, which translates into a yield of 8.6% based on a unit price of 77 cents.

(See DBS' report here)

Sasseur REIT said from 2019 it will pay a DPU quarterly, instead of semi-annually.

Anthony Ang, CEO of Sasseur Asset Management, said: "We will strive to improve the DPU for FY2019 with a combination of organic and inorganic growth.

"For organic growth, we plan to grow the number of VIP members to generate more repeat sales, improve the occupancy rates especially for Bishan and Kunming, leverage on asset enhancement initiatives such as the Super Farm in Hefei to draw crowds and exert greater control over product prices to boost sales.

"For inorganic growth, we will actively look to acquisition opportunities if they are yield accretive, with a preference for projects in China managed by our Sponsor."


See: SASSEUR REIT: So, this is how big shopping crowds can be


Visit to Chongqing Outlet



For details, see Powerpoint presentation materials here.