Excerpts from UOB KH report

Analyst: Adrian Loh
Looking North For Opportunities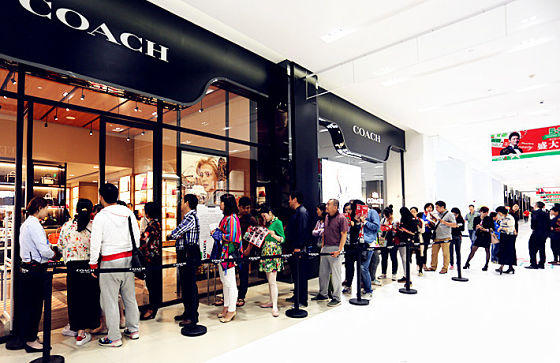 An outlet at a Sasseur REIT mall. File photo.

Data coming out of China in the past few weeks has shown that the economy is experiencing a rebound post-COVID-19 slowdown.

Importantly, this rebound is ahead of other countries, as seen most clearly in the PMI numbers vs that in Singapore and other developed markets.

For Singapore-listed China economic-rebound plays, we highlight Sasseur REIT, Yangzijiang, Wilmar and Fu Yu as are beneficiaries, given that >50% of their revenue is from China.
CHINA: AHEAD OF THE REBOUND CURVE

 China's economic recovery post-COVID-19 has been impressive with latest indicators showing mom improvement.

In particular, FAI growth accelerated to 8.8% yoy in Aug 20 from 7.4% in Jul 20, industrial production (IP) grew 5.6% yoy in Aug 20 vs 4.8% in Jul 20 while retail sales returned to positive territory (0.5% yoy) for the first time since the pandemic, although it is still the laggard among the three indicators.

 PMI data has been strong too. Data for August including the Purchasing Manager's Index (PMI) for both the manufacturing and non-manufacturing sectors as well as exports have printed on the strong side.

This affirms the sustained economic recovery in 3Q20 and also suggests that monetary policy easing is now less urgent and more likely to be targeted at certain segments that require support rather than a broad-stroke application.

UOB Global Economics and Market Research (UOB GEMR) forecasts China's GDP growth will accelerate to 4.9% yoy in 3Q20 from 3.2% yoy in 2Q20.

 Consumer confidence has been picking up as well as seen in increased spending on cars, duty-free shopping and dining out. For example, auto sales climbed 11.8% yoy in August, while sales of telecoms products rose 25.1% yoy, according to China's National Bureau of Statistics.

 Continued recovery in 2H20. Looking ahead, UOBKH's China team expects FAI and IP to be key growth drivers in 2H20, supported by the recent surge in government bond issuances (see chart on next page). With the expected resumption in global economic activity in 2H20, UOB GEMR expects China's industrial production to hold up in the current half of the year.


IMPLICATIONS FOR S'PORE STOCKS

 We highlight Sasseur REIT, Yangzijiang, Wilmar and Fu Yu as beneficiaries from China's early and strong economic recovery post-COVID-19 shutdowns, given that more than 50% of these companies' revenue is from China.

Sasseur REIT, in particular, has already benefitted from China's economic rebound as its 2Q20 results reported a strong 56% qoq recovery in sales.

Fu Yu's streamlining of its China operations should enable it to capture higher margins as its business recovers in 2H20.

Although Yangzijiang may not be seen as a clear beneficiary yet, we highlight that in 2020, the company had undertaken a very successful pivot to garner more China-based clients after the disruption caused by the lockdown in MarApr 20.

For Wilmar, the IPO of its subsidiary in China, Yihai Kerry Arawana, where it derives 60% of its revenue from, will be a key share price catalyst in the next few months.

Full report here.