Sasseur Group, a leading operator of outlet malls and the Sponsor behind Sasseur REIT, owes its success to its ability to revamp traditional malls to make them attractive to shoppers.

The rise of online shopping at a period when China's government encouraged a building boom in shopping malls has led to an oversupply of physical retail space. China has about 4,500 shopping centers-four times the U.S.-and an additional 7,000 are estimated to open by 2025.

A 2016 report by the Chinese Academy of Social Sciences predicted that one-third of China's malls will be history by 2020, unless they transform.


Stock price

68 c

52-week
range

64 – 81 c

PE


11.5 x

Market cap

S$802.6 m

Dividend
yield (annualized)


9%

Gross gearing

32.5%

Source: Bloomberg / Company
"We revamp underutilized malls. We became a leading outlet operator because we have unique artistic DNA," said the Chairman and founder of Sasseur Group, Xu Rong Can at an interview with NextInsight.

"We have an asset-light business model. We enter an agreement with the owner of an existing mall that is underutilized, revamp it into a lifestyle hub, rent and operate it, and eventually purchase the mall," said Sasseur REIT CEO Anthony Ang.

"A traditional outlet is no more than a large discount store. Our outlets are different: We have Super Children's Centre. We have Super Sports Hall. We have Super Farm," said Mr Xu.

The Group's strategy of attracting shoppers is to provide a one-stop facility that transforms the lifestyle of the middle income in China. Its target customers are middle-income women who are tertiary educated and appreciate the finer things in life.

For example, in addition to retail stores offering infant and children's clothing labels, its Bishan Outlet features a children's hub that has an early childhood education center, an enrichment center, a playgroup, a photography center, and a theatre.
Bishan Outlets, which is located in a district of Chongqing. Its architectural style was inspired by ancient Roman architecture and Italian towns.



The REIT's portfolio properties posted total sales of RMB 2,041.5 million for 9MFY2018, up 36.7% year-on-year. This is due to higher outlet sales at its four portfolio properties at the Chongqing, Bishan, Hefei and Kunming Outlet malls. Distribution per unit was 3.13 Singapore cents, translating into an annualised distribution yield of 8.4% based on Sasseur REIT's market close price of 72.5 cents on 30 September 2018.

Portfolio occupancy rate was 94.4% in 3Q 2018.

Sasseur REIT has a strong pipeline of potential properties available for future acquisition, with the right of first refusal to 2 properties in Xi'an and Guiyang, and 3 pipeline properties in Nanjing, Hangzhou, and Changchun. These properties can expand the aggregate gross floor area of its mall assets to 3 times its current size.

For more info, refer to the REIT's 3QFY2018 results media release here.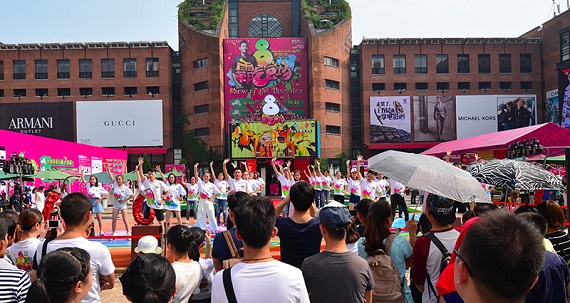 Outlet malls focus on attracting shoppers with discounts, which can be as steep as 60% off full-priced retail stores. Traditional outlets tend to offer less experiential facilities for the shopper with little to differentiate one outlet from another. Sasseur REIT's outlet malls are differentiated by satellite lifestyle hubs clustering around the main retail facility.
Above: Sasseur REIT's Chongqing Outlet. Photo: Company
Outlets are high growth

"The threat of e-commerce cannibalizing traditional retail business does not affect outlets because outlet inventory is available at discounted prices that are as competitive as what online stores can offer. We have competitive advantages over online stores: Because of their low operating margin, it is not profitable for online stores to handle limited edition goods. Customers also don't get fitting services when purchasing apparel.

"During recessions, sales volume fall at full-priced stores leading to larger excess inventories. The merchant would then redirect the excess inventory to outlet stores, leading an increase in our range of goods. Shoppers are more price conscious in times of recession and this results in greater demand for outlet goods.

"That is why sales growth at outlet stores remain high during recessions. This was true for us as well as for outlet stores in Europe, the U.S., and Japan during the global financial crisis in 2008," said Mr Xu.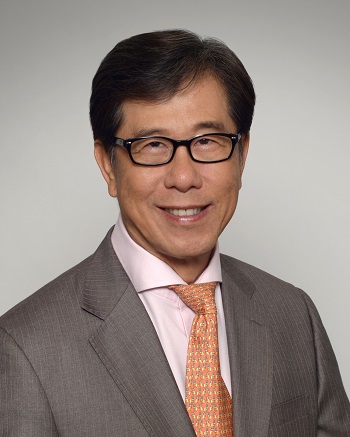 "We have an asset-light model: Revamp an existing mall, rent and operate it, and eventually purchase it."

Anthony Ang

CEO
Sasseur REIT
(Photo: Company)
China's outlet industry is expected to grow at 24% per annum over the next 3 years, according to China Insights Consultancy (March 2018). At this rate, it is likely to become the largest outlet industry in the world, ahead of the U.S., by 2030.

On Sat (10 Nov), the Group signed an MOU with the REIT's cornerstone investor and Asia Pacific's leading integrated end-to-end supply chain management and logistics solutions provider, YCH Group, to integrate membership service, finance, big data technology, and smart technology.

They will collaborate in end-to-end supply chain and logistics management of warehousing and distribution for the Group's outlet mall tenants.

Integration of warehousing and distribution will reduce logistics costs for the malls' tenants. The savings can be passed on to the shoppers at the outlet malls, which will result in an even more cost competitive pricing structure, increased customer traffic, and better sales.

Sasseur Group also has plans to bring its outlet concepts to South Korea, which has only got traditional outlet malls currently.

South Korean billionaire Cho Jung-ho, Chairman of Meritz Financial Group, has a total interest of about 11% in Sasseur REIT. In October 2018, the REIT's Sponsor signed an MOU with Meritz Securities to explore potential strategic collaboration in Korea to develop outlet business by leveraging on their respective expertise.