GSS Energy has struck quality oil at its maiden well drilling effort.

Not only did it discover high pressure clean crude oil, it also discovered sweet gas.

Sweet gas is a high grade of gas that can be used with relatively little refining.

Pertamina, the Indonesian state-owned oil major, has estimated domestic natural gas demand to grow an average of 4% to 5% per annum, higher than global growth. Demand in Indonesia is driven by its growing middle-class population and the government's power plant development program.

Last November, Pertamina gave GSS Energy's subsidiary, PT Sarana GSS Trembul, the concession rights to produce oil and gas from Trembul for 15 years.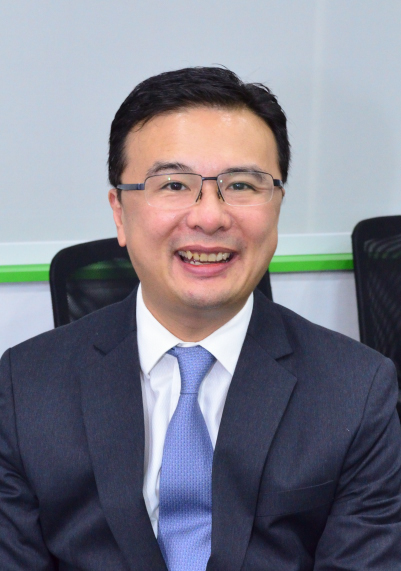 "Striking high-pressure clean light crude was a milestone that we expected. Striking sweet gas at the same time was a pleasant bonus."
– Sydney Yeung
CEO
(Photo by Sim Kih)
Following the discovery, Pertamina has agreed to commence commercialization of two out of eight reservoirs under its joint operation scheme (KSO) with the Group.

The Group has estimated that its recent gas discovery is able to yield 1.5 million standard cubic feet (equivalent to 267 barrels of crude) per day over 14 years of plateau production.

Based on data from an independent qualified person's report, the Group has estimated oil & gas reserves in these reservoirs with a 90% probability of recovery to be worth a total of US$193.3 million.
(This estimate is based on an average price of US$55 per barrel of crude oil and US$4 per million British thermal units of gas.)

GSS Energy's oil & gas business segment will begin contributing revenue as early as next quarter. The management expects oil production to reach 200 barrels per day by 3Q2018 and to monetize the gas zone next year.

Prior to the discovery, the Group's earnings had been wholly contributed by its precision engineering business.
Financial Highlights

3QFY2017
(S$ m)

yoy change

Revenue

25.4

26.2%

Gross profit

5.1

6.0%

Gross margin

20.0%

-3.8ppt

Net profit attributable to shareholders

2.1

44.7%

Cash and cash equivalents

7.7

-48.7%
For more information, refer to its 3QFY2017 financial statements here.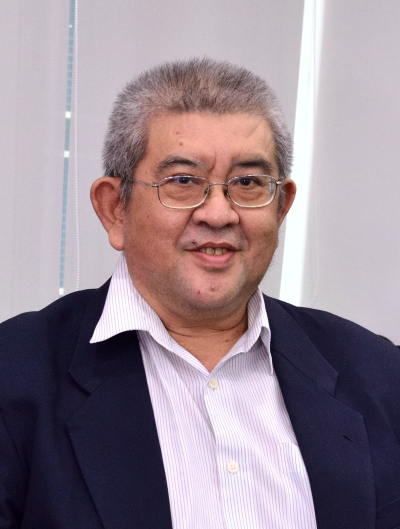 "Our cash flow strategy is to start drilling the next well by the 6th or 7th month of production so that sale proceeds from the current well can finance the capital expenditure of the next well," said CFO Ng Say Tiong

(Photo by Sim Kih)At the Group's analyst and investor dialogue on Wednesday (13 December), CEO Sydney Yeung, CFO Ng Say Tiong, and the key man overseeing GSS Energy's O&G operations, Bambang Mulyadi, addressed questions raised. Below is an excerpt from the discussion.


Q: Why did you stop drilling at a depth of 1255 meters?

No one in this area has ever used a blowout preventer for greater depth. Going deeper will be unsafe.

It is true that even at this depth, we have not encountered the layer where oil meets water. That means there is more oil at greater depths. The water level will rise over time as production takes place and the oil is extracted.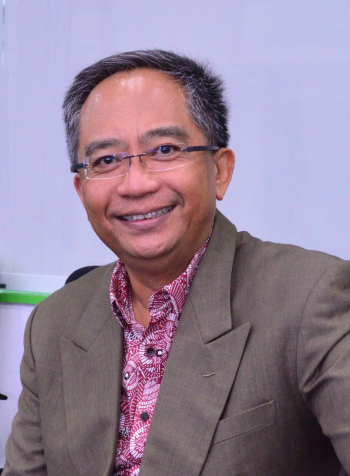 "Tests show our gas discovery to comprise over 90% methane. This is sweet gas, which is priced higher as it has high calorific value."
– Bambang Mulyadi
President Director
KSO Pertamina EP - Sarana GSS Trembul
(Photo by Sim Kih)
Q: What is your cost of production?

Our lifting cost is about US$10 per barrel of oil, very low relative to crude oil prices.

This operating expenditure will be deducted from our oil and gas sale proceeds before revenue is split with Pertamina.

Q: How do you manage risk?

If oil price goes to US$60 to US$70 per barrel, the shale gas producers may start competing with us.

We manage risk by keeping our cost of production at US$15 per barrel of oil or less. This is why we go for onshore shallow reservoirs.
Stock price

16c

52-week range

8c - 20c

Market cap

S$84.8 m

Price-book

2.0 x

PE ratio

14.0 x

Dividend yield

-

Source: Bloomberg
Q: What is the revenue split with Pertamina?

After deducting operating expenditure, PT Sarana GSS Trembul (PT SGT) will receive 23.5% of net proceeds from the sale of crude oil and 31.4% from the sale of natural gas.

The Group has an economic interest of 89% in PT SGT. The remaining 11% is owned by the Central Java government.

Q: What happens after the concession ends?

Historically, operators apply for an extension of the concession agreement. The success rate of renewal applications has been very high.