The share price of Yangzijiang Shipbuilding reached a historic high of S$1.64 on Friday (10 November) after the Group posted a net profit attributable to shareholders of RMB 866.0 million for 3Q2017, triple of what it achieved a year ago.

Higher freight rates plus IMO regulations have brought some life into the shipbuilding industry: The Baltic Dry Index has recovered to a 3-year high of about 1500, lifting demand for dry bulk carriers. IMO's stricter restrictions on the pollution emitted by vessels constructed on or after 1 January 2016 also lifted demand for vessel replacement.

Last year, when Yangzijiang Shipbuilding said it intended to maintain its goal to secure US$2 billion of new shipbuilding orders, the mission sounded like a tall order.

At its 3QFY2017 results briefing on Friday, its management expressed confidence about meeting this target. As at 30 September, it had already secured new vessel orders of US$1.59 billion year-to-date, about double what it achieved for the entire year in 2016.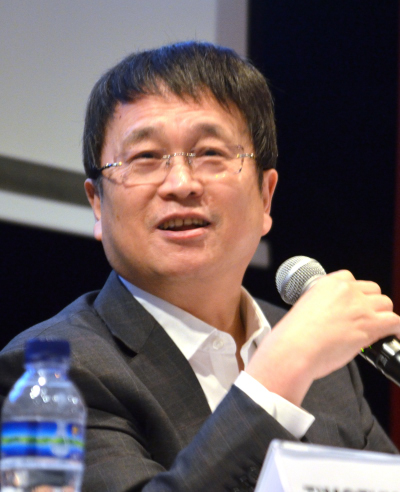 "We get orders even though we are slightly more expensive than the competitive because shipowners feel more assured with us."


- Ren Yuanlin
Executive Chairman
(NextInsight file photo)
As at 30 September 2017, it had an outstanding order book of US$4.3 billion for 103 vessels. This is the largest for PRC yards and no. 4 in the world.

Other highlights in 3QFY2017:
Revenue as up 13% yoy at RMB 4.4 billion.
Gross profit margin declined by 7ppt yoy to 15% due to RMB appreciation and increased raw material cost.
Net gearing improved by 24ppt to 19.1%.
14 shipbuilding contracts worth U$381 million came into effect in July.
At its results briefing, Yangzijiang Executive Chairman Ren Yuanlin cautioned that the Group's strong performance was not reflective of industry conditions, which remain challenging.
For more information, refer to its 3QFY2017 results media release here.
Financial Highlights

3QFY2017
(RMB m)

yoy change

Revenue

4,378.2

13%

Gross profit

673.6

-23%

Gross margin

15%

-7ppt

Net profit attributable to shareholders

866.0

208%

Cash and cash equivalents

5,353.8

-24%

Gross gearing

19.1%

-24ppt

Below is an excerpt of the questions raised at the Group's 3QFY2017 results briefing, and the replies provided by Executive Chairman Ren Yuanlin and CFO Liu Hua.


Q: Why were you able to secure so many units of 82,000-DWT dry bulker orders?
We have a market share of about 40% for the 82,000-DWT dry bulker. The 82,000-DWT dry bulker orders were for a vessel design that is proprietary to Yangzijiang. Our vessel design has two advantages comparative to dry bulkers of similar capacity.

Firstly, it has an additional loading capacity of about 500 tons. Secondly, it is relatively fuel-efficient. Thirdly, we offer a more competitive price compared to vessels of similar capacity that conform to IMO's tier 3 emission standard.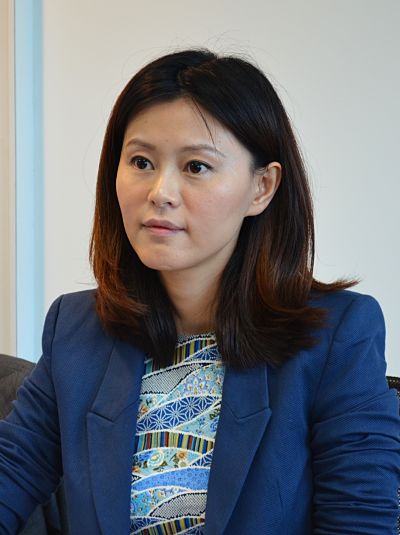 "We are expecting better margins in 4QFY2017. That is when a few high value jobs such as two vessels for PIL have been scheduled to be delivered."


- Liu Hua
CFO
(NextInsight file photo)
Q: What factors affect your margins?

A contract is more likely to be profitable when the USD exchange rate ranges from RMB 6.60 to RMB 6.65 or more.

Our contract price depends on the time an order takes effect. If our production capacity is tighter at that time, our contract price can be higher.

Our margin also depends on the prices of raw materials, especially of steel. Steel prices have stabilized recently.

Q: Will you change your deposit rates?
We will maintain our deposit ratio at 30% of the contract value.

We do not accept orders for jobs with no downpayment, that may potentially lead to a loss, or come with high risk. For example, we will not accept orders from any Iranian shipowner because of the political risk.

Stock price

S$1.64

52-week range

77c - S$1.64

Market cap

S$6.5 billion

PE (ttm)

10.8 x

Dividend yield

2.39%

Source: StockFacts
Q: What is your acquisition strategy?
We are talking to the minority shareholders of Xinfu Yard to acquire their 20% stake. Talks are still going on.

Secondly, we hope to expand our market share for cleantech vessels. That will affect our choice of M&A target.