Less than half a year after completing the acquisition of Astra Women's Specialist Group, Singapore Medical Group (SMG) has posted a whopping 5-fold increase in net profit attributable to shareholders at S$4.0 million for 1HFY2017 (up 533.8%).

SMG kept up the momentum of its expansion roadmap by completing the acquisition of two paediatric clinics in Singapore on 1 July 2017.

It is also building a new diagnostics centre at Novena Medical Centre. The new facility spans 5,500 square feet and will allow SMG to provide a comprehensive range of cross disciplinary radiology services at a fast growing medical hub.

Two additional obstetrics and gynaecology (O&G) specialists joined its fold, bringing its O&G specialists to 10. SMG now has 37 doctors and 37 associated specialists doctors at 35 clinics in Singapore, compared to 28 doctors and 35 associated specialists a year ago.


| | | |
| --- | --- | --- |
| | 1H2017 | y-o-y change |
| Revenue | S$30.7m | 57.5% |
| Net profit attributable to shareholders | S$4.0m | 533.8% |
| Net margin | 13.1% | 9.8ppt |
| Cash reserves | S$24.3m | 235.8% |
"Historically, the Group posts a stronger financial performance in the second half due to seasonality," said SMG CEO, Dr Beng Teck Liang, at the Group's results briefing on Tuesday (15 August).

He expects improved financial performance in 2HFY2017 when full contribution from the 2 new paediatric clinics kick in.

For more information on its 1HFY2017 results, refer to its media release here.

Below is an excerpt of questions raised at the meeting and the replies provided by Dr Beng.


Q: Neighbouring countries in Southeast Asia are becoming more competitive in the medical tourism pie. Is that why you are investing in Vietnam and Indonesia? What market share does medical tourism contribute to Singapore's healthcare market?

Medical tourism can contribute between 20% to 30% of SMG's total revenue and depends on the specialist discipline. As a whole, Singapore's medical tourism market is declining even though there are more Vietnamese medical tourists than before because of rising affluence in Vietnam. SMG is unique as we have an existing footprint in Vietnam which provides us with better access and control over Vietnamese patients that are seeking medical treatment in Singapore.

Indonesians have options other than Singapore but SMG has initiatives to hold on to them. Unlike the competition, SMG has the bandwidth to attract medical tourists because we entered this market early and we have found viable platforms and partners.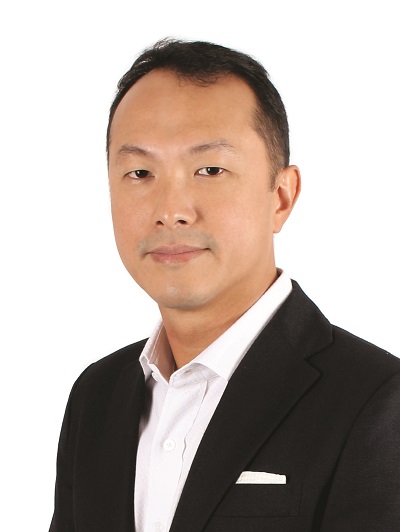 "While we are acquiring good businesses, continuous organic growth is key."

- Dr Beng Teck Liang
CEO
Singapore Medical Group
(Photo: Company)
Q: What is your capex allocation for your diagnostic centre at Novena?

We are consolidating 2 sites in Novena into one so that we will be more efficient in space utilization.

Radiology is a simple business. My doctors can sit at one or two locations in a darkroom and do the same work.

We will take up hire purchase loans for equipment. So, our current gearing ratio of 15% will increase slightly.

We will hire a few more people, so administrative expense will also increase.

Q: How do you mitigate key personnel risk?

We now have 37 doctors and that is increasing. No single doctor is contributing more than 20% to revenue. One of my biggest revenue drivers is my oncologist. He is also individually the fifth largest shareholder in SMG. So, his interests are aligned with all shareholders.

Q: What has been the organic growth of your existing clinics without the acquisitions in the past year?

We grew top line by 17% yoy in FY2015 and by 34% yoy in FY2016 organically. 1HFY2017 top line grew 58% yoy because there was organic growth as well as M&A.

Q: How do you grow organically?

We grow by adding doctors. We consistently add more doctors organically and through acquisitions.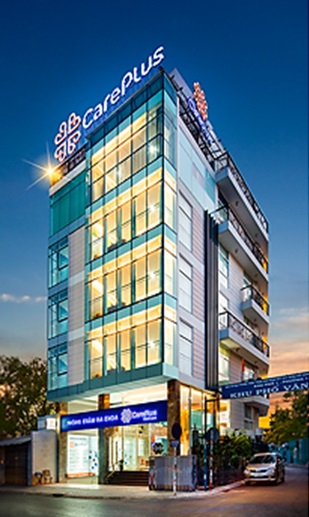 In January 2017, SMG invested in CarePlus Clinic Vietnam, a multi-disciplinary healthcare specialist clinic that spans 7 floors with 15,000 sq ft of service area. (Picture: Company)It will take some time before our investments in Jakarta and Vietnam contribute signficantly, but things are so promising there that I know exactly what I'm going to invest in to take them to the next level.

We have invested in our 40% joint venture eye clinic in Jakarta since October 2015 and it has started to turn around to profitability at the beginning of this year.

Vietnam has a population of 90m and there are many wealthy people there. The population is becoming more and more affluent. We invested in two 15,000 sqf sites in Vietnam early this year.

In Singapore, we intend to increase to 16 O&G specialists as well as drive our paediatrics vertical in the near term. There will be significant cost synergies if we have many more paediatricians and outlets across Singapore cross selling to other verticals like radiology, health screening, and cardiology.


Stock price

61.5c

52-week range

30c - 72.5c

Market cap

S$282.2 m

PE

38.3x

Gearing

15.0%

Source: Bloomberg / Company
Q: How do you screen doctors when you recruit them? How do you keep them happy?

I am the chief head hunter, the first layer in recruitment. I initiate the contacts.

The second screen is a group of people whom I trust – fellow doctors who know what I am looking for and the board of directors.

When new doctors come on board, I groom and mentor them. We are building a mentoring team.

Q: When will you pay a dividend?

We cannot pay dividends yet because we are fully utilizing all the cash that we have. Now that we are a bigger organization, we need a much bigger working capital base.

The healthcare sector in Singapore is ripe for M&A. Even though we have a current net cash position of S$11.6m, we need it to scale up key segments when we aggressively pursue value-driven investment opportunities.