Pasture Holdings, a global pharmaceutical products and medical supplies and devices company, debuted on the Catalist Board of the Singapore Exchange today (9 June).

Its initial public offering had raised S$5.0 million from 20.0 million placement shares sold at 25 cents apiece. The stock traded between 22 and 25 cents today, closing at 24.5 cents.

That translates into a market cap of about S$33 million and a proforma PE of 8.9.

Notable investors in the IPO include prominent figures from the medical field such as:

• Draagonfly LLP, an entity held by the family of Cordlife Group's Vice Chairman, Dr. Ho Choon Hou,


•

Gynecologic oncologist, Dr. Tay Eng Hseon, and


• O

phthalmologist Dr. Chng Nai Wee of Eagle Eye Centre.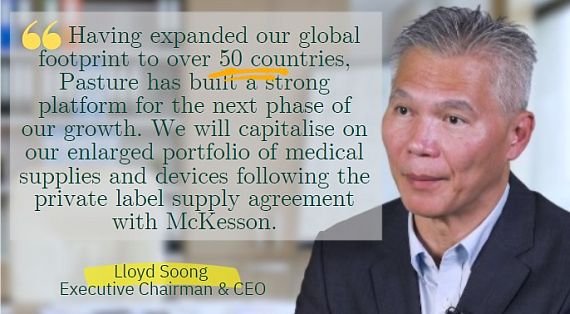 Mr Soong, 61, founded Pasture in 1996 and has a Master of Business Administration (Strategic Marketing) from the University of Hull, England.

Pasture said it intends to utilise the IPO proceeds primarily to strengthen its existing business segments and expand its global footprint by diversifying into key growth markets. In addition, the Group will continue its efforts in exploring business collaboration opportunities to expand its distribution channels and product portfolio.


NEXT GROWTH PHASE
"The support shown by our new investors has been extremely encouraging. The fact that some of our anchor investors are key figures in Singapore's medical industry is a vote of confidence in the Group's business prospects and strategies. All in all, we aim to build a strong platform through this listing exercise and are eager to kickstart this next phase of our multi-faceted growth journey."

-- Lloyd Soong,
Executive Chairman and CEO, Pasture Holdings
In October 2022, Pasture signed a private label supply agreement with McKesson Medical-Surgical Inc. for the supply of medical and surgical supplies and devices to the Group.

McKesson is a subsidiary of McKesson Corporation, one of the largest medical and pharmaceutical distribution companies globally and among the top 10 Fortune 500 companies in the United States.

The agreement with McKesson has significantly expanded Pasture's medical supplies portfolio, where the Group is currently able to provide customers with access to a portfolio of over 1,200 medical supplies and devices to meet their demands within the value chain of the global healthcare system and broaden the Group's global distribution outreach to other countries and regions.

Apart from new geographical market segments, Pasture is able to tap on opportunities that may arise across its various business segments which are complementary to one another.

For instance, the Group intends to capitalise on its established presence in existing market segments, its robust supply chain network that spans over 50 countries and its strong marketing and distribution capabilities.

Pasture currently supplies over 1,000 third-party pharmaceutical products, as well as develops, markets, and sells its own proprietary range of masks, Pasture Masks.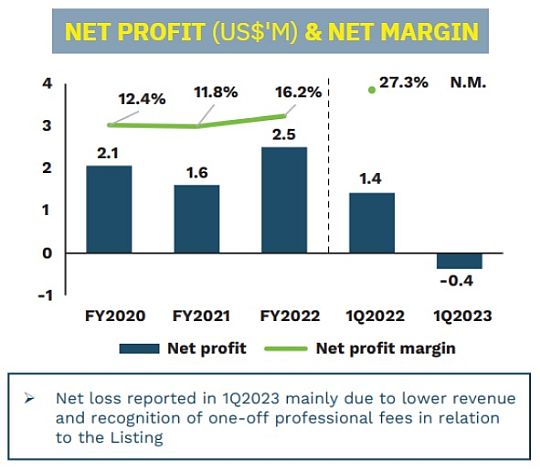 With a comprehensive suite of products under one roof, the Group believes it will be able to cement its position as a well-known global wholesaler and distributor of pharmaceutical products and medical supplies and devices.

In addition, the Group is also looking to further develop two complementary business verticals, namely, its own range of oral disintegrating strips under the brand Hart-S ODS and a mobile application for pet health and nutrition services, furlife.

In the near term, Pasture could benefit from the medical supplies stockpiling efforts by the Singapore government.

In the long run, the Group is well-positioned to ride on favourable industry trends, such as the growing ageing population in developed nations and the increase in global healthcare expenditure.