Excerpts from UOB KH report

Analyst: Llelleythan Tan

Singapore Medical Group (SMG SP)


2022: Cured Of COVID-19, Potential Takeover Target

SMG announced a record-high PATMI of S$15.6m (+78.8% yoy), beating expectations.


S'pore Medical Group

Share price:
30.5 c

Target:
53 c
Recovery in demand for the diagnostic and aesthetics segment drove earnings past pre-pandemic levels.

The reopening of international borders will also help the foreign patient load to recover, which historically contributed 15-20% of annual revenue.

The group continues to make inroads in overseas growth and is focused on key vertical acquisitions. Maintain BUY with a higher PE-based target price of S$0.53.

RESULTS
• Recovered from COVID-19, beating expectations. Singapore Medical Group (SMG) reported record-high revenue (+15.5% yoy, +6.5% yoy vs 2019) and net profit (+78.8% yoy, +14.3% yoy vs 2019) for 2021, forming 108.0% and 112.1% of our full-year estimates respectively.

A final dividend of 0.65 S cents (0.4 S cents in 2020) was declared along with a special dividend of 0.25 S cents, implying a payout ratio of 25% of 2021's earnings.

• Organic growth driven by diagnostic and aesthetics segment. SMG's robust growth in 2021 was largely contributed by the diagnostic and aesthetics (D&A) segment as segmental revenue grew 29.8% yoy and 16.2% yoy as compared with 2019. This is due to stronger domestic demand for plastic surgery. We reckon that this is due to international borders being closed in 2021, resulting in patients turning to domestic providers.

• Impressive results despite absence of foreign patients. Accounting for approximately 15-20% of SMG's historical annual revenue, SMG suffered from a lack of foreign medical patients as international travel remained closed for most of 2021, especially in key markets such as Vietnam and Indonesia. Despite this, SMG managed to post robust revenue and earnings growth for 2021. As Singapore starts reopening its borders through vaccinated travel lanes, SMG expects a slow and gradual recovery as medical tourists return.

• Healthy balance sheet. With strong core business operations cash flows of S$24.4m, the group improved its net cash position to S$22.9m (2020: S$15.8m). Gearing ratio also fell to 2.2% from 6.4% in 2020.

We reckon that the group is in strong position to continue its organic growth in Singapore as well as to expand in overseas markets which management has earmarked as SMG's next revenue growth driver.

STOCK IMPACT
• Potential acquisition target. In Mar 22, Singapore O&G, a listed obstetrics and gynaecology (O&G) company on SGX, received a voluntary unconditional takeover offer from a vehicle wholly-owned by Dymon Asia Private Equity (SE Asia) ll.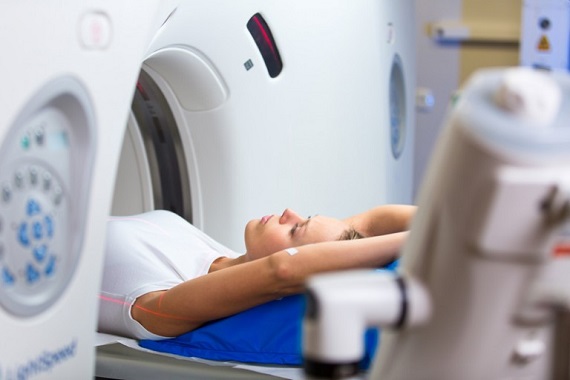 "Armed with a healthy balance sheet and strong operating segments, we view SMG as an attractive potential acquisition target given that SMG is trading at 9.4x 2021 PE and 8.1x 2022F PE respectively, undervalued as compared with similar SGX listed peers average (17.5x 2021 PE and 14.0x 2022F PE respectively)."
- UOB KH
Singapore O&G provides healthcare services in Singapore and Malaysia, specifically in paediatrics, cancer-related general surgery, dermatology and O&G, similar to SMG.

The cash offer of S$0.295 a share (about 16x 2021 PE) implies a 15.7% and 11.3% premium over Singapore O&G's last closing price and a six-month volume weighted average price respectively.

EARNINGS REVISION/RISK
• Increase our 2022 and 2023 earnings estimates while adding our 2024 estimate, on the back of a full recovery from COVID-19. We now estimate 2022-24 earnings at S$18.2m (S$16.5m), S$19.4m (S$17.2m) and S$20.4m respectively.


VALUATION/RECOMMENDATION


• Maintain BUY with a higher PE-based target price of S$0.53 (S$0.48 previously), pegged to peers' average of 14.0X 2022F PE.

• Assuming a potential offer, we think SMG should be valued at a premium or at least on par with peers' average, given its expansion in high-growth markets, such as Vietnam's aesthetics clinics, telemedicine through HiDoc, as well as solid organic growth initiatives from the addition of medical specialists.

• The stock is currently trading at an attractive 8.1x 2022F PE.

SHARE PRICE CATALYST
• Recovery in foreign patient load.
• Earnings-accretive M&As.
• Stronger traction in high-growth markets, such as Vietnam.


Full report here.