Geo Energy's recently-released 2016 annual report contains an interview with Jim Rogers.

James Beeland "Jim" Rogers is an American businessman and co-founder of the Quantum Fund, which generated returns of more than 4,200 percent over ten years, leading CNBC to dub him an "investing legend".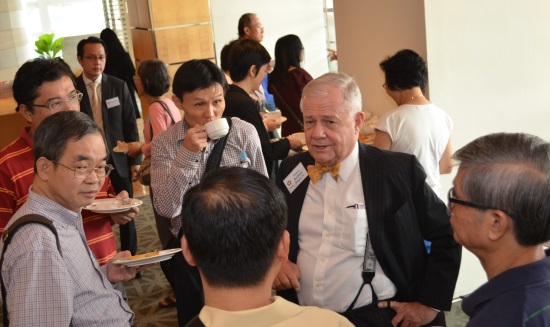 "Geo Energy is the best way I know how to invest in the Indonesian coal industry, they clearly know it very well. In fact, they're the experts!"

— Jim Rogers
(NextInsight file photo)

Currently based out of Singapore after moving to Asia in 2007, he is a firm believer in the long-term growth prospects of Asia, especially in emerging economies like China and Indonesia.

Financial PR recently spoke to Mr Jim Rogers ("JR") to understand how he sees commodities, in particular coal, and how that has led him to a directorship in Geo Energy. He also discussed how he contributes to the firm and why he thinks it is the best way to invest in the Indonesian coal industry.

FPR: Mr Jim Rogers, Geo Energy has returned to profitability in 2016. In your view, is the turnaround sustainable?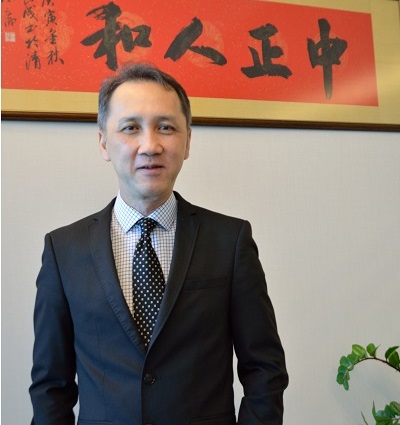 Tung Kum Hon, CEO.
NextInsight file photoJR: Yes, the numbers are there for all to see. Our CEO is an amazing fellow, and has really driven this process.

FPR: What are your opinions regarding the transformation of Geo Energy's business model and the contribution it played to increased profits for the Group?
JR: What they've done – buying up reserves – is particularly inspired. They've changed from mining services to buying up reserves, and done a good job of execution in buying reserves and finding a way to sell the reserves (to ECTP through an off-take agreement). Both ways are very good moves.

There's always supply and demand in the world and the company's done a good job of facilitating them. In my experience, you'd rather have reserves than just about anything else, particularly in commodities; compared to services, you'd much rather have hard assets. It's the right approach and I'm very pleased. It has in fact resulted in the share price going through the roof.

FPR: What's your view on coal prices, Mr Rogers?
JR: Well, China has clearly cut back on production, and they're cutting back more, so the demand is still there due to their power generation needs. Indonesian demand will increase as well.

FPR: What do you think about the Indonesian coal industry?
JR: The Indonesian government is increasing power generation based on coal, as they've got a lot of coal instead of oil, so the economics of using coal are more attractive. As a result in the short term, coal prices have shot up, and the worry is that usually when that happens there's a correction. But the underlying fundamentals remain sound and prices could be seen to be stable here.

FPR: If you're so bullish on Indonesian coal, how does that translate to your investing?
JR: Geo Energy is the best way I know how to invest in the Indonesian coal industry, they clearly know it very well. In fact, they're the experts!

FPR: What do you think shareholders of Geo Energy have to look forward to in 2017?
JR: I hope we do more of the same, to be honest. Developing our assets, finding ways to sell the assets through an off-take agreement and generating strong operating cash flows through that. Geo Energy is an Indonesian coal company. As a shareholder, I don't want it to turn into a cookie company! In my experience, the way people are successful is they do what they know. So I hope Geo Energy keeps doing what they know very well. As a director and shareholder, I give them whatever insights I have. Although I can't be going out there with a shovel, I can certainly share my knowledge and make sure we can all be successful together!