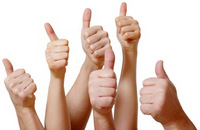 Four listcos -- Oxley Holdings, KSH Holdings, Lian Beng Group and Heeton Holdings -- issued identical announcements this evening (4 April), which one can infer is their explanation for why their share prices rose sharply today and why their trading volumes were unusually heavy.


| | | | | |
| --- | --- | --- | --- | --- |
| | Interest in Gaobeidian Project | Stock price close (4 April 2017) | % stock price increase | Volume traded |
| Oxley Holdings | 27.5% | 58.5 c | 4.5% | 2.75 million |
| KSH Holdings | 22.5% | 63.5 c | 15.5% | 9.20 million |
| Lian Beng Group | 10% | 61.5 c | 13.9% | 9.41 million |
| Heeton Holdings | 7.5% | 39.5 c | 5.3% | 1.43 million |

These four listcos are partners in a massive property development project in Gaobeidian, which is near Beijing. The only key difference among their announcements is the percentage figure for their respective holdings in the property project.

Somewhat oddly, Oxley which has the highest exposure to the Gaobeidian project enjoyed the lowest stock price upside. Will the market reward it more tomorrow?

Or does it suggest that the contribution by the Gaobeidian project to Oxley is relatively small compared to Oxley's global business? Sorry, we don't have the numbers. We suggest that the four listcos issue (identical) announcements tomorrow to further enlighten the market on the Gaobeidian project.


.... there have been media reports published today and yesterday regarding the recent announcement by the Government of the People's Republic of China ("PRC") that it will establish a new special economic zone ("NSEZ") in the province of Hebei's Xiongxian, Anxin and Rongcheng cities, to promote integration with the neighbouring cities of Beijing and Tianjin.

According to these media reports, the NSEZ is expected to have the same importance as Shenzhen and Pudong in the PRC. There have also been reports published by the media in the PRC that property transactions have been halted in the NSEZ. As such, some analysts have recommended that investors should consider investing in properties in Gaobeidian, which is located in Hebei near the NSEZ, where property transactions can still be carried out.

Gaobeidian is one of the satellite cities surrounding Beijing next to the Beijing-Shijazhuang Expressway and the Beijing-Shijiazhuang High-speed Rail passenger line. Gaobeidian is approximately 40 km from Xiongxian, one of the cities of the NSEZ.

The Group has an effective equity interest of ___% in a development project located in Gaobeidian ("Gaobeidian Project"). The Gaobeidian Project has a land size of 8,000 mu (approximately 5.3 million sqm) and approximately 3,000 mu has been approved by the PRC authorities for development. The Company believes that the NSEZ reports in the media is likely to have a positive and favourable impact on the Gaobeidian Project.