Emerging Towns & Cities Singapore (ETC SG, formerly known as Cedar Strategic) bagged a winner when it invested in Golden City, the iconic luxury residential commercial mixed-use development in Yangon, last year.

Golden City's maiden contribution was a whopping 79.3% of the Group's FY2016 revenue. Its Daya Bay project contributed 19.3%. Rental income contributed the remaining 1.4%.

The contribution from Golden City lifted Group revenue from RMB 26.3 million in FY2015 to RMB 718.8 million in FY2016. Accordingly, profit attributable to shareholders multiplied 8.5 times to RMB 63.9 million.

For more information, refer to its media release here.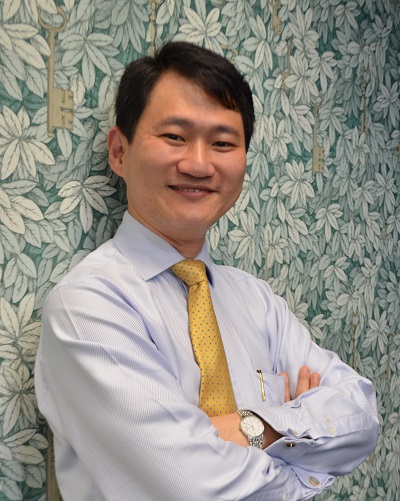 "We go to countries where we can do presales. We can start selling after investing in the design and showroom."
- Tan Thiam Hee
CEO
Emerging Towns & Cities Singapore
(NextInsight file photo)

Highlights for FY2016 / as at 31 Dec 2016:
RMB 570.2 million was recognized from the sale of 205 units in Golden City. Another 230 units have been sold with revenue yet to be recognized.
RMB 138.7 million was recognized from the sale of 232 units in Daya Bay. Another 111 units have been sold with revenue yet to be recognized.
Gross development properties were valued at RMB 1.2 billion (FY2015: RMB 169.1 million)
Cash reserves were RMB 79.3 million (FY2015: 18.4 million)

The Group increased its effective stake in Golden Land Real Estate Development (the development company for Golden City) to 49% following shareholder approval on 27 February 2017.


Below is an excerpt of questions raised at the Group's FY2016 results briefing on Tuesday (28 February) and the replies provided by CEO Tan Thiam Hee and CFO Joseph Lim.
♦ Q & A
Q: Who are the buyers of Golden City?

More than 90% are locals. You will be surprised at the amount of local wealth there is. Some buyers took several units at one go.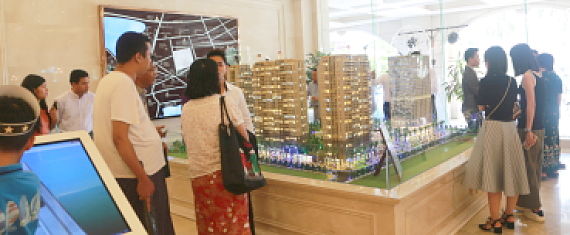 Golden City sales launch. (Photo: Company)
Q: What is your project pipeline?

Phases 3 and 4 for Golden City will be progressively launched through 2019.

Q: What other developments are you looking at?

Because of the success of Golden Land, we received many offers from land owners (including the government) to look at other developments in Myanmar. We are careful about not spreading ourselves too thin. So, we have restricted ourselves to looking within Yangon and Mandalay.


Stock price

10.8c

52-week range

2.5c - 16c

Market cap

S$89.8m

Price Earnings

5.5 x

Gearing
20.3%

Dividend yield

-

Source: Bloomberg / Company
We are looking at working on greenfield projects by collaborating with land owners. Being greenfield projects, they will be of a relatively smaller project value.

We are also exploring possibilities in Chengdu, Jakarta, Batam, as well as Bangkok.

Q: What is your outstanding warrant issue as a proportion of your issued share capital?

We have 51.1 million outstanding warrants. Around 2.2 million have been exercised. Of the remaining 48.9 million, 20 million warrants belong to Sinowealth Capital, 17.8 million to Jadeite Capital, and 11.1 million to our Chairman (Christopher Chong).


The exercise price is 9c. The warrants expire in early June 2017.
Given current share prices, we expect all the warrants to be exercised. Proceeds could amount to about S$5 million.


Q: Who are the parties behind Golden City?

Golden City is owned by a group of investors. They include the founder of Sapphire Corp (Mr Teo Cheng Kwee), the current CEO of Golden Land who is also one of our shareholders (Alex Zhu), the general manager of Golden Land (Lai Xuejun) and a couple of other investors.

Four out of five of them have taken shares in Cedar (now ETC Singapore) as well as shares in Golden Land. They are in for the long run.