Eric Low, deputy CEO, Oxley Holdings. NextInsight file photoIn a rare event in the history of listed companies in Singapore, the entire board of International Healthway Corp (IHC) was booted out at an EGM requisitioned by dissenting shareholders Eric Low and Audrey Low.

Out went: chairman Gerald Lim Thien Su, Lim Beng Choo, Alviedo Rodolfo Jr san Miguel and Leonard Chia.

In came: Roger Tan Chade Phang (CEO of Voyage Research), Eric Sho Kian Hin (independent director of QT Vascular) and Jackson Tay Eng Kiat (Operation Director of Hafary Holdings).


Yesterday was a day of drama:

7.39 am: IHC issued an announcement, warning of a particular risk to the company if the board was voted out in the afternoon EGM.

"... the financiers ... require the next 6 weeks to proceed with their respective refinancing. The impact of this is that the Proposed TMK Refinancing may NOT carry on as currently planned, if any of the current Directors are removed at the EGM. Consequent to any cessation of the Proposed TMK Refinancing, the Proposed Japan Refinancing may also be jeopardised."

Afternoon EGM: IHC co-founder Jong Hee Sen, who resigned from the board last month, disputed the thrust of the IHC announcement.

The Straits Times quoted him saying: "The Japan assets are built up by me... The announcement said the financing will not go on if there's a change of board members. I don't think this is true. I don't think such a clause exists in any of the loan documents. I also don't think any of the financiers has met any of these board members."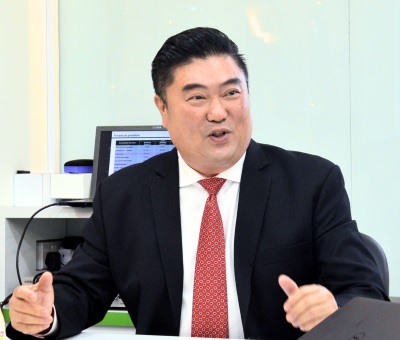 Ching Chiat Kwong, executive chairman of Oxley Holdings. NextInsight file photoOxley Holdings executive chairman Ching Chiat Kwong (photo) was quoted in The Straits Times saying: "I can personally assure you that I can find a financier to refinance these properties and maybe earn a better interest, if I may."

8.20 pm: OUE announced it had acquired 208 million shares, or 12.54%, of IHC for 7.7 cents a share. That's S$16 million worth.

The Straits Times said speculation is that the seller is IHC co-founder Fan Kow Hin.