Following Singapore Medical Group's (SMG) deal to acquire Astra Women's Specialist group of clinics, the Catalist-listed private specialist healthcare provider is foraying into Vietnam's private healthcare market.

On 6 December, SMG Astra Women's Specialist, SMG's wholly-owned subsidiary, entered share purchase agreements to acquire clinics under Astra Women's Specialist group. This comprises of six obstetrics and gynaecology clinics with a flagship clinic at Mount Elizabeth Novena Specialist Centre and other branches at strategic locations in Singapore's heartland.

The Astra acquisition made SMG one of Singapore's largest private specialist chains for women's health and wellness, including O&G, fetal-maternal medicine, urogynaecology, and in-vitro fertilisation.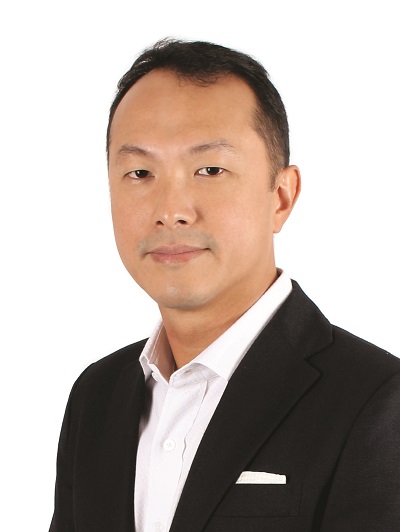 "Along with oncology, ophthalmology and diagnostic imaging, we identified our O&G segment as a key vertical in which we wanted to scale and grow our suite of services."
- Dr Beng Teck Liang
CEO
Singapore Medical Group
On 5 January, SMG inked another deal to invest in Careplus Clinic Vietnam, a healthcare specialist services provider which focuses on health screening, women's health, pediatrics and diagnostic imaging.

Its clinic has over 50 medical professionals across 11 specialties located in the Tan Binh District in Ho Chi Minh City, one of the most affluent districts in Vietnam.


The Group's 50%-owned joint venture, SMG International (Vietnam) (SMGIV), will pay US$1.6 million for a 32% stake in CityClinic Asia Investment (CCAI). CCAI holds a 100% foreign investor license for healthcare operations in Vietnam. SMGIV's stake in CCAI will be increased to 47% over the next 12 months, subject to the achievement of certain milestones.

The JV company will retain no less than 50.5% of voting rights in CCAI through power of attorney executed by 2 existing shareholders.

SMGIV will provide training to CCAI's wholly-owned subsidiary, CityClinic Vietnam, in areas such as marketing while arranging specialist seminars in Ho Chi Minh City on a quarterly basis. Senior management from SMGIV will also conduct monthly visits to Ho Chi Minh City.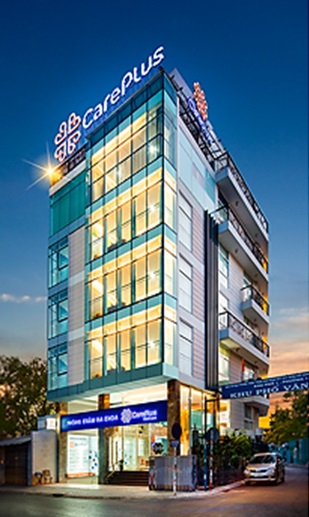 CarePlus Clinic Vietnam is a multi-disciplinary healthcare specialist clinic that spans 7 floors with 15,000 sq ft of service area.
(Picture: Company)"As a significant portion of our foreign medical patients in Singapore come from Vietnam, we will work closely with our Vietnamese partners through a patient referral system to cross-sell our key specialist segments in areas such as oncology, obstetrics & gynaecology and health screening to reap cross-border synergies," said SMG CEO, Dr Beng Teck Liang.

For a healthcare provider with oncology as one of its core fields of specialisation like SMG, Vietnam's healthcare market holds much potential due to its rising consumer spending power coupled with an alarming rate of cancer.

Its GDP expanded by 6.2% for a second year in 2016, defying a regional slowdown. However, the rapidly developing nation is still grappling with trauma from the Vietnam War.

During 1961 to 1971, the US military sprayed a herbicide known as Agent Orange to eliminate forest cover for North Vietnamese and Viet Cong troops, as well as crops that might be used to feed them. About 17.8% of the total forested area of Vietnam was sprayed with Agent Orange during the war, which settled in the soil and sediment and entering the food chain through animals and fish which feed in the contaminated areas.

The toxin is widely believed to contribute to the cancer mortality rate in Vietnam. Among men, it is among the highest in the world, with over 142 cancer deaths per 100,000 people, according to an expert from K Hospital (Hanoi) in April last year.


Stock price

44.5c

52-week range

14c - 48.5c

Market cap

S$143.1 m

PE ratio

175.2

Price-to-book

11.5

Debt/EBITDA

0.923

Source: StockFacts
SMG has been on an aggressive acquisition path. It acquired Lifescan Imaging, a radiology business for S$2.3 million on 3 August 2015, and Novena Radiology on 1 April 2016 for S$600,000.

The Group posted a profit after tax of S$830,000 for 1HFY2016, turning around a loss of S$64,000 in the previous period. The turnaround was brought about by expanding from its LASIK specialist service to diversify into ambulatory care, oncology, ophthalmology, O&G and diagnostic imaging.

For information on SMG's 1HFY2016 financial results, click here.