This article, written by Vesmond Wong (left, Group CEO of DeClout Ltd, a solutions provider of IT infrastructure services and vertical domain clouds), was originally in published in Mandarin in Lianhe Zaobao on 15 December 2016. This English version is republished with permission.



For DeClout, the sharing economy is a major disruptive trend that we just could not ignore.

We have chosen to leverage this trend within the IT domain to create a suite of businesses that form the building blocks or foundation of the changing IT revolution – what we term as "IT Infrastructure Services" while incubating a set of "next-generation" businesses that represent the new frontiers of innovation which we call "Vertical Domain Clouds".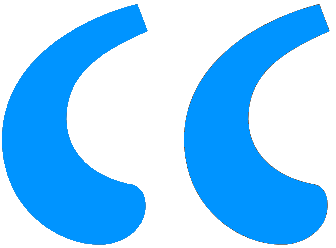 From our perspective, the disruptive trend of the sharing economy is likely to persist for at least the next decade and will usher in an abundance of opportunities for global enterprises.
- Vesmond Wong
CEO
DeClout
From our perspective, this trend is likely to persist for at least the next decade and will usher in an abundance of opportunities for global enterprises.

The digital age presents an unprecedented opportunity for Singapore companies to disrupt the global markets and to grow and succeed much faster and with far less resources than traditionally needed.

In order to do so, we focus on these 4 areas to scale and thrive:


1. Identify a mega global or regional trend that is big enough to disrupt the market
The true value in the digital age lies in identifying a global or regional mega trend so that companies can ride out for the long term.

Instead of playing second fiddle or a supporting role to the global companies, what we want is to build a sizeable business and create a market big enough for them to partner us. However, this will require us to have the vision to go beyond our limiting mindset and comfort zone.


DeClout

Stock Price

17.4c

Market Cap

S$116.8m

52-week High Low

16.1c - 26.0c

Dividend Yield

-

PE

16.42

Source: Bloomberg
(data as of 19 Dec 2016)
Think big with the vision to be a leader in the market we participate and go for that hairy, audacious goal.

Identify a big problem to solve and if the problem is big enough, the market is also big enough to capture and win; it is then that we get a chance to truly harness the digital age and disrupt the marketplace to create a new norm.

Once we have set our sights firmly on the goal, it is about filling a gap within the domain which we understand best.

2. Leverage on technology to our advantage

Technology is a critical catalyst of success in the digital age. The speed of current technological breakthroughs has no historical precedence, and the pace and benefits are exponential. Those who have the ability to exploit technology quickly will be the winners.

Being a technology company, we are in the forefront of the industry. While we can quickly identify the changes that technology has disrupted the landscape and norm, we are challenged with the conundrum of whether or not to focus to build our own IT intellectual property, or leverage on existing technology to create a business model to address the gap in the market.


DeClout is a global builder of next-generation cloud, data centres, telecommunications, e-commerce, e-logistics and marketplace companies. Its operations and coverage extend to over 80 countries across Asia Pacific, the Americas, Europe, Middle East and Africa.(Photo: Company)
Our belief is that we should not reinvent the wheel where existing technology is readily available. Instead, we should focus on localizing and customizing technology to fill gaps in the market and address the specific needs. It is not about doing different things, but to do things differently.
3. Harness local and global talent from diverse backgrounds
Harnessing talent, whether local or global, from diverse backgrounds is the one of the most important ingredients for success as a local company.

We believe a mix of fresh graduates with fresh ideas, experienced local and global professionals, ex-entrepreneurs and ex-civil servants, and Singaporeans who have lived and worked abroad is extremely important.

The ability to allow all these talents to work under one roof and share their expertise despite their differing background is most important.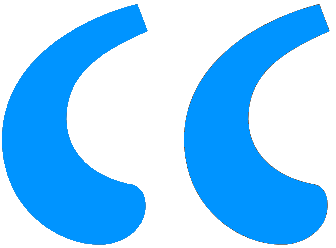 Harnessing talent, whether local or global, from diverse backgrounds is the one of the most important ingredients for success as a local company.


- Vesmond Wong
CEO
DeClout

We must also empower them to make decisions and provide mentorship and guidance.

That said, being a local company, our focus, first and foremost, is on grooming the local talent pool.

We believe Singapore has no shortage of skilled professionals, and this is one of the best ways in which we can sustain and continually contribute back to the entrepreneurial ecosystem and local economy.
4. Embark on mergers and acquisitions and forge alliances with others

Singapore's limited domestic market makes it difficult to achieve sufficient scale without going overseas. In our experience, it is good to leverage Singapore as a test-bed to build a product, service or platform that can easily transcend cultural boundaries. It is also key to create value for multiple stakeholders within the value chain as this in turn creates longevity and "stickiness" for our business.


DeClout spinned off its IT asset recovery and independent maintenance subsidiary, Procurri, in a SGX Mainboard listing on 20 July 2016. (Photo: Company)
To truly "super-charge" the company's growth, the key focus in our merger and acquisition strategy is market access or technology that we do not have. We are constantly on a lookout for possible partners which fit this strategy to have a win-win alliance with like-minded companies which can bring different value to the table.


♦ Round-up
There has never been a better time to be a Singapore company with ambitions to grow and achieve success in the regional or global markets.

With Singapore's strong infrastructure and emphasis on growing entrepreneurship to go beyond our domestic market, a rising middle-class in our neighboring countries creating massive business opportunities, and the mainstream availability of technology which can remove geographical barriers, the future is bright for local companies looking to succeed on the global stage.