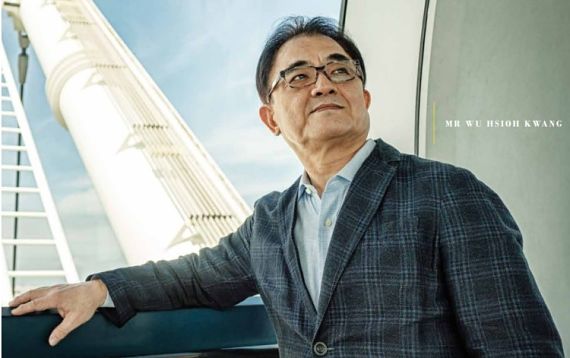 Wu Hsioh Kwang, 66, founder and executive chairman of Straco Corp, is photographed inside a capsule of the Singapore Flyer, which Straco bought in 2014 and quickly turned from loss-making to profitable. Photo: NTU LinkSTRACO CORP, which has been listed on the SGX since 2002, is sometimes mistaken as an S-chip because its businesses are primarily in China.

That misperception eased substantially after Straco bought the then loss-making Singapore Flyer in 2014, and the publicity that the purchase generated threw more light on its Singapore roots.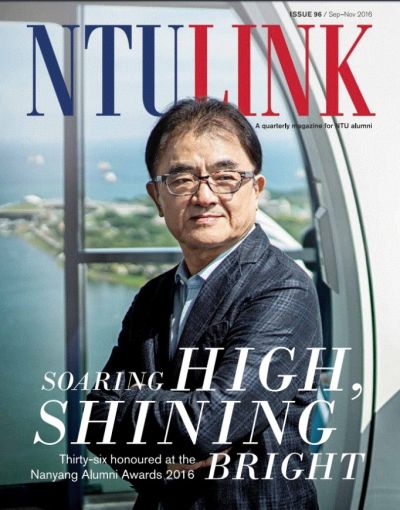 Wu Hsioh Kwang, founder and executive chairman of Straco Corp, is on the cover of the current editon of NTU's alumni magazine. Its Singaporean identity can now be further highlighted: Its founder and executive chairman, Wu Hsioh Kwang, was recently one of three receipients of the Nanyang Distinguished Alumni award, the highest honour that the Nanyang Technological University (NTU) bestows on its alumni.

They were chosen for their "glittering achievements, leadership and contributions to the University and society."

The other two were Y.B. Datuk Seri Ir. Dr Wee Ka Siong and Dr Liang Wern Fook, while another 33 alumni received other awards at the event on 15 Oct 2016.

The current edition of NTU's alumni magazine carries interviews and stories on Mr Wu and other award winners.

Briefly, Mr Wu serves on the Board of Governors of NTU's Chinese Heritage Centre and Confucius Institute.

Straco stock price

76 c

52-week range

70.5c-90.4c

Market cap

S$653 m

Price Earnings

13.7x

Dividend yield

2.63%

YTD return

-13%

Source: Bloomberg
His other roles:
• Vice-Chairman of the Singapore Chinese Chamber of Commerce Foundation's Committee of Management;
• First Vice-Chairman of the Singapore Business Federation's China Business Group;
• Council Member of the National Arts Council;
• Board Member of the Haas School of Business.

This year, he was conferred the Public Service Medal at the National Day Awards 2016.

Mr Wu graduated from the then Nanyang University in 1974 with a Bachelor of Commerce degree, married his Nanyang classmate Chua Soh Har and, together, ventured to do business in China.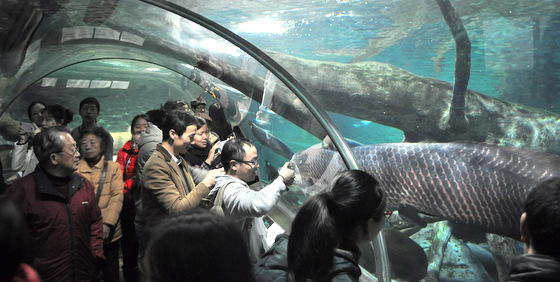 Straco's Shanghai Ocean Aquarium, situated in Shanghai CBD beside the Oriental Pearl Tower near the Bund.
NextInsight file photo.In the early 1990s, they started developing and operating tourism-related attractions in China.

Straco listed on the Singapore Exchange in 2002 and today has a market cap of about S$653 million. Mr Wu and his wife in aggregate own about 55% of the company, ie their stake is worth about $359 million.

Straco's key assets are the Shanghai Ocean Aquarium, the Underwater World Xiamen and the Singapore Flyer.

The NTU Link magazine can be accessed online here.