Will people return in droves to enjoy Straco Corporation's flagship asset, the Shanghai Ocean Aquarium? And its Singapore Flyer?

The Singapore-listed company -- viewed as a strong cash-generative business by the market until Covid-19 hit -- is coming out of depressed times due to pandemic lockdowns. It views the potential business pick-up with some hope.

The lifting of Covid measures in China since December 2022, while widespread, was gradual, said Straco in a filing with the Singapore Exchange yesterday in response to questions by SIAS for Straco's AGM.



Rebound coming?
"We are expecting a strong rebound in our visitor numbers in 2023, although headwinds to the global economy, including geopolitical tensions, rising inflation and labour shortages will continue to dampen growth as they have in the last three years."

-- Wu Hsioh Kwang
Executive Chairman,
Straco Corporation
(annual report 2022)
"From our observations, the main sentiment driving consumption and discretionary spending was one of cautious optimism. However, the improvement in consumer confidence levels and the recent pace of recovery have been encouraging.

"We will need to monitor for a few more quarters to determine the extent of the effect that the reopening has on the tourism industry in general and our attractions in China."

Check out this video on the aquarium:


Straco said the Chinese Government is reportedly prepared to introduce policies and measures to stimulate domestic consumption, given that the level of savings had increased amidst a drop in propensity to spend.


| | |
| --- | --- |
| Stock price | 48 cents |
| 52-week range | 35-51.5 c |
| Market cap | S$410 m |
| PE (ttm) | -- |
| Dividend yield | 2.08% |
| P/B | 1.6 |
| Shares outstanding | 855 m |
"We are of the view that the pandemic has had significant psychological and social effects on the population, and as stated above will continue to monitor these effects in the upcoming quarters."

Turning to a question on the Singapore Flyer, Straco said before the onset of the COVID-19 in 2020, the Singapore Flyer had been earnings accretive, contributing to the Group's revenue and profitability.

"We believe that it remains one of Singapore's top 5 attractions for international tourists, and we have not observed any decline in its popularity among visitors to Singapore compared to newer tourist destinations."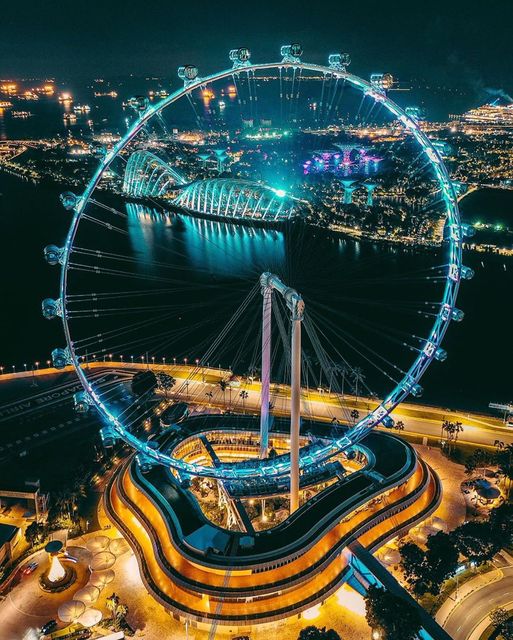 Singapore Flyer, which was bought by Straco in 2014 for S$140 million, offers a panoramic view of the Marina Bay and city skyline. Photo: Facebook

However, operations were severely disrupted during the pandemic and during a temporary closure due to technical issues that were subsequently rectified.

"Despite these difficulties, we launched a new mid-sized attraction, Time Capsule in December 2020 " as part of its revitalization plan for the Singapore Flyer.


Straco: Dividends

Period

FY18

FY19

FY20

FY21

FY22

SGD cent

3.5

2.5

1

1

1
Despite a net loss of S$10.81 million in FY22, which included a forex loss of S$4.07 million due to a weak yuan, Straco will pay a 1-cent dividend for FY2022, amounting to S$8.55 million (ex-dividend date: 9 May 2023)

The Group can well afford it -- it had S$150.68 million in cash and equivalents versus S$8.0 million in borrowings as at end-2022.


Straco's full response to SIAS is here.