Q & M Dental Group's M&A strategy has steadily lifted its earnings over the past four years: Net profit attributable to shareholders grew at a CAGR of 26% from FY2011 to FY2015 to S$11.4 million.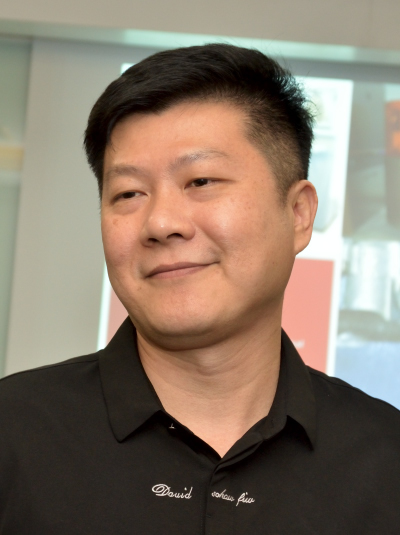 "Aidite's products are to dental implants what ink cartridges are to printers. Unlike traditional crowns made of gold, silver or porcelain, a tooth restored with zirconium oxide is aesthetically pleasing and durable."
– Dr Ng Chin Siau
Founder & CEO
Q & M Dental Group
(Photo by Sim Kih)
It is the largest vertically integrated dental chain in Singapore, with 68 dental clinics, 4 general practice medical clinics, one medical aesthetics centre and 2 dental supplies and equipment distribution companies as at 30 June 2016.

In the past 4 years, it has expanded into Malaysia and China by acquiring dental clinics, dental hospitals, a manufacturer of dental supplies, distributors and of dental supplies and equipment, and even a dentistry training centre.

Its acquisitions in China include:
Dental clinics and hospitals
In July 2014, it acquired a leading dental group (Shenyang Aoxin Stomatology Group) in Shenyang, the capital of Liaoning province.

This includes 3 dental hospitals, 3 dental clinics and a dentistry training centre. It has since acquired 7 more dental clinics in Liaoning.


Materials manufacturer for artificial crowns


In August 2014, it acquired Qinhuangdao Aidite High Technical Ceramic Co Ltd (Aidite), a manufacturer of key component supplies for dental prosthesis (artificial body parts).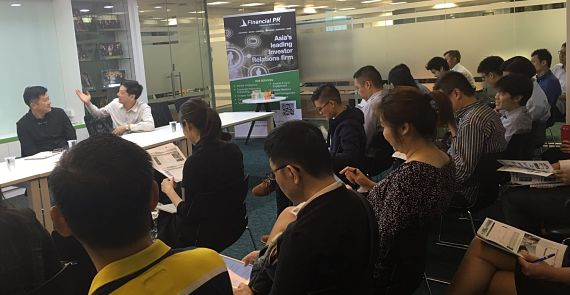 Q & M Dental Group's 2QFY2016 briefing on 12 June 2016.
Photo by James Bywater
At Q & M's recent investor briefing, its CEO, Dr Ng Chin Siau, CFO Vitters Sim and Legal Counsel Andrew Young provided insights into the synergistic strategy behind its four segments of growth:
Dental services

Manufacturing of dental supplies

Dental laboratories

Distribution of dental supplies and equipment
♦ Aesthetic alternative to metal and porcelain crowns
Aidite is a leading PRC manufacturer of zirconium oxide blocks, the key component material for computer aided design and computer aided manufacturing (CAD-CAM) of dental implants.
| | |
| --- | --- |
| Stock price | 72 c |
| 52-week range | 59.5-79.5 c |
| Market cap | S$577.5 m |
| PE | 50.1x |
| Dividend yield | 1.16% |
| Debt/EBITDA | 3.8x |
| Source: StockFacts | |
Compared to old-school mono-coloured crowns made of gold, silver or porcelain, crowns made of zirconium oxide blocks have the ideal translucency of 40% to 50% and stain flexibility for aesthetic similarity to human teeth.

It is also more durable than the enamel of natural human teeth.

The new technology has also significantly cut down production time.

In the past, production of an artificial crown takes about two weeks because a dentist needs to manually create a physical mould of the patient's dental profile before sending it to a dental lab which fabricates customised crowns.

With CAD-CAM, scanning technology enables the customised crown to be produced in as fast as an hour as the patient's dental profile can now be digitally transmitted.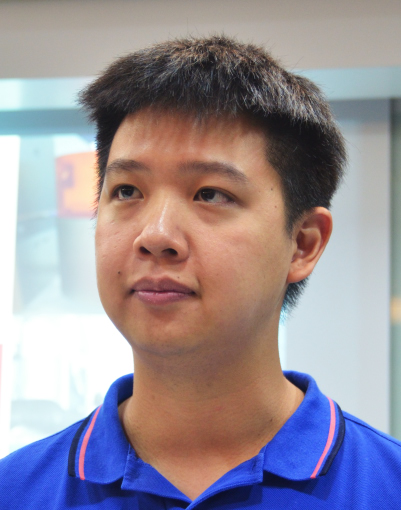 " We are confident that CAD-CAM technology for dental prosthodontics will take off and become the mainstream practice for the fabrication of dental prosthesis."
– Andrew Young, Legal Counsel
(Photo by Sim Kih)
"When we acquired Aidite, it was the second largest manufacturer of zirconium oxide blocks in China. Two years after the acquisition, it became the largest manufacturer because it was able to leverage on us," said Dr Ng.

"We are selling to more than 100 countries in the world.

"More than 40% of Adite's revenue comes from outside China. Within China, Aidite's products are used by about 600 dental labs There are about 200 technicians in each dental lab in China.

"We have as many as 230 dentists, of which more than 40 are specialists. That is why we are able to provide feedback for a wide range of dental conditions that are useful for Aidite's product development.

"Having a Singapore brand name also helps."

The Group is applying for patent rights to its six-layered zirconium oxide block. It is the first in the world to produce a multi-layered zirconium oxide block for dental implants with a breakthrough in colour staining technique that has enabled it to produce aesthetically pleasing prostheses.

"In China, less than one percent of dentists use CAD-CAM technology. Less than 15% of Singapore dentists and only about 30% of North American and European dentists are using this," said the Group's Legal Counsel, Andrew Young.

"We are confident that CAD-CAM technology for dental prosthodontics will take off and become the mainstream practice for implant component fabrication," he said.

The Group is holding an EGM on 26 August for shareholders to approve the proposed listing of Aidite.
♦ Dental labs to close supply chain gap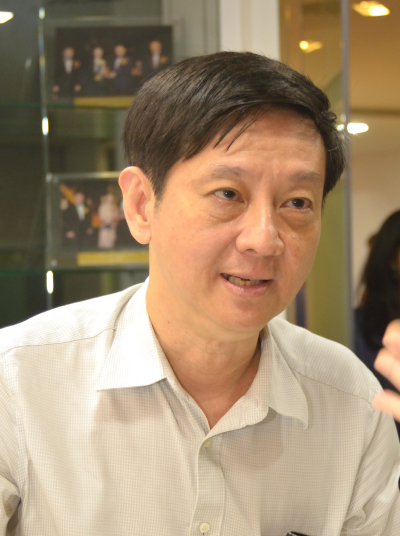 " We have a complete setup that can handle a comprehensive range of dental problems."
– Vitters Sim, CFO
(Photo by Sim Kih)

"Dental laboratories are vital to the dental service supply chain.

They use scanned images of a patient's dental profile to manufacture customised restorative prostheses such as crowns, bridges, dentures and dental implants," said Mr Young.



On 6 June 2016, the Group entered into a MOU to invest in a PRC dental prosthesis device solutions provider.



The Group intends to acquire an effective interest of 33% in the dental laboratory businesses of Shenzhen New Perfect Dental Research (SZNP) for RMB 66 million.
SZNP, a leading PRC dental lab group, operates 16 dental laboratories in 15 major PRC cities and employs about 650 dental laboratory technicians.


Its products carry certifications for access to international markets, as follows:
US Food and Drug Administration

CE marking, which allows it access to European markets

ISO 13485 quality management system for medical devices

The Group recently announced that its 2QFY2016 revenue had increased year-on-year by 25.6% to S$38.3 million.
Revenue from dental and medical clinics increased 30% year-on-year to $29.3 million, thanks to increased contribution from existing and new dental outlets in Singapore and China.

"Every month in Singapore, we are seeing more than 6,000 new walk-in patients and more than 22,000 repeat customers," said Dr Ng.

Revenue from dental equipment and supplies distribution increased 81% to $3.9 million due to contribution from the acquisition of Shenyang Mao Tai Q & M Medical Equipment Leasing Co., Ltd. in PRC in January 2016.

Revenue from Aidite, the dental supplies manufacturing company, decreased 13% to $5.1 million as its operations had been interrupted by the relocation to its new factory in Qinhuangdao. The new factory has doubled the Group's capacity to 5 production lines.

Net profit attributable to shareholders was flat at S$3.7 million. The Group is paying an interim dividend of 0.42 cents per share on 5 September for 1HFY2016.


For more information on its 1HFY2016 results, refer to its SGX announcement here.