Excerpts from analyst's report

CIMB analysts: Lim Siew Khee & Jack Ying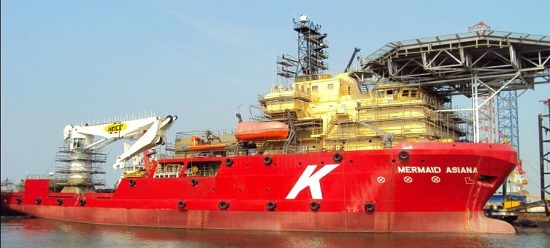 Mermaid Maritime

Share price:




12 c

Target:




16 c
The strongest balance sheet among the small caps
1Q16 net gearing was 0.1x (FY15: 0.1x) and should stay flat as we do not expect major capex in FY16.

We have excluded the delivery of the three new builds (two tender rigs and one dive support vessel) in our forecasts given MMT's decision to write off the 15% deposit of c. US$72m, signaling that it is prepared to walk away from the contracts.

We expect it to generate FCF of US$30m in FY16, US$2m in FY17 and US$17m in FY18.

♦ Only S$55 m needed to take over
"Controlling shareholder TTA has sufficient debt headroom to privatise MMT with its 0.2x net gearing. We estimate S$55m (US$41m) is needed to buy the remaining 23% stake, assuming 40% takeover premium."
-- Lim Siew Khee (photo) & Jack Ying
Potential privatisation candidate
As highlighted in our recent sector report, Beauty is in the eye of the beholder, MMT is a potential privatisation target given 1) trough valuation of 0.38x P/BV, 2) low net gearing of 0.1x, and 3) no incentive to stay listed in Singapore.

Maintain Add rating with target price of S$0.16
On a transfer of analyst coverage, we maintain Add with a lower TP of S$0.16, based on 0.5x FY16F P/BV (previously 0.4x), which is -1 s.d. below its 5-year mean.

Our EPS is lowered by 87-89% for FY16-17 on lower revenue assumptions and contribution from the AOD rigs.

Potential re-rating catalysts include stronger contract wins, and improved utilisation and rates. Downside risks include further rate cuts to AOD rigs' renewals.