Infrastructural projects for sponge cities are the next big thing for China Everbright Water.

At a teleconference that the water treatment player held for analysts from China, Hong Kong and Singapore, its CEO An Xue Song provided insights into this exciting new business segment.

The Group secured the construction project for the Zhenjiang Sponge City demonstration project on 18 April.

As wastewater treatment facilities in sponge cities can be made cash accretive through water tariffs payable by end-users, China's Ministry of Finance is adopting a Public-Private Partnership (PPP) financing for this portion and using it as a demonstration project.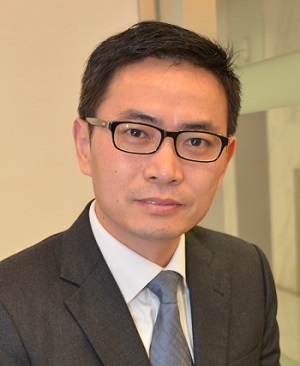 "The PRC State Council is aiming to build sponge city infrastructure for 20% of urbanized areas by 2020 and to increase this to 80% by 2030.





"An estimated investment cost of Rmb 120 million per sq km on sponge city infrastructure translates into market opportunity of Rmb 5 to 6 trillion over the next 15 years."



-

CEO An Xue Song


NextInsight file photo

The PPP portion has an estimated investment value of Rmb 1.385 billion, with a 70% equity stake by the Group and 30% by the local municipal government of Zhenjiang.

A JV project company will be formed with a registered capital of Rmb 462 million, with the Group's 70% interest amounting to a cash injection of Rmb 323.4 million.

The ecological restoration, repair, low impact development and renovation of pipeline networks, flooding and waterlogged areas, being non-cash accretive after construction work has been completed, will be sponsored by the government.

The investment value on this non-PPP portion has been estimated at Rmb 1.2 billion. The JV project company is likely to undertake project management work for this portion.

The project is also a demonstration project of PPP collaboration between the Ministry of Housing and Urban-Rural Development, the Ministry of Water Resources of the PRC and commercial companies with professional construction track record.

"There will be more projects if the Zhenjiang Sponge City demonstration project proves successful," said Mr An.


| | |
| --- | --- |
| PPP financing | RMB million |
| China Everbright Water (70%) | 323.4 |
| Zhenjiang Waterworks Corporation (30%) | 138.6 |
| Bank borrowings | 923 |
| Total | 1,385 |
"Construction revenue will be reimbursed to the project company at cost. We expect to complete construction in 2018.

"Upon completion, maintenance and operation work will be contracted out to the project company. We therefore expect to generate service revenue over the 23 years of concession," he added.


♦
Summary of questions raised by analysts and Mr An's replies
Q: What is the Zhenjiang Sponge City project IRR with and without government subsidy?


It has an IRR of 8% and this is within our target of 8% to 9%. That is why we accepted this project. Another consideration is Zhenjiang's high GDP ranking among Chinese cities.


As the revenue and financing model for sponge city projects is similar to water treatment plants, our IRR targets for both segments are similar.


Q: In view of the huge capital outlay for sponge city projects, will you consider collaborating with the competition?


At the beginning of the year, we said that we can take on projects with investment values of Rmb 3 billion to Rmb 5 billion. We may use different financing models for future sponge city projects, including consortium investments for larger projects.


Q: Will the progress of the non-PPP segment affect the progress of the PPP segment?


The PPP and non-PPP segments will be developed concurrently. The subsidy monies have already been disbursed to the relevant municipalities, payable annually from 2015 to 2017. Project completion is subject to quality inspection and review. The central government will also audit expenditures for engineering work that the subsidy of Rmb 1.2 billion has been spent on.


Q: What is your construction schedule?


Preliminary design plans for the sponge city water treatment facilities have already been drafted. We have a relatively short schedule to construct the water treatment facilities --- about 6 to 12 months. We expect to complete construction for the entire project in 2018.


Q: What happens if there are variation works?


The figure of Rmb 1.385 billion is an estimate. The actual budget will be determined after the project company has detailed engineering plans for the infrastructure.


We have a formula for revising maintenance and service fees, including for inflationary pressures on electricity and manpower costs. It is difficult to estimate maintenance and service fees as there may be instances when relocation of the infrastructure, such as rainwater pump stations and drainage networks, may be required.


Q: Does your foray into PPP sponge city projects change your former target to expand water treatment capacity to 10 million tons a day by 2019?


Our target to increase water treatment capacity remains unchanged. Having said that, the Group's focus will need to be aligned with the industry's rapid evolution. We will look into more financing avenues. We are likely to take on several large projects a year, subject to our financial resources.