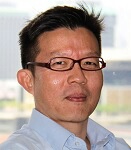 CRUDE HAS led commodities stronger over the last couple of months, rebounding around 30% off a low in March of around US$42.5.

Whilst a firm bottom looks like it has been established here, further upside from here may look limited.

So far, this commodity has been led firmer by news and pulses coming from the supply side of the equation which determines the market price.

Bears there have been continually forced to cut their short positions around reports of production cuts, lower rig counts and geopolitical worries in the Middle-East.

For oil to achieve a 'next leg-up', we need to see evidence coming from the demand side of the story.

In particular, we would like to see growth indicators suggesting a recovery in demand from various regions of the world's major economies. However, data from China, Japan and the US released in recent weeks continue to hint at an uninspiring economic environment.

Against this backdrop, it will take quite a bit of catalyst for crude to break and push through the Fibonacci US$58.5 on the upside.