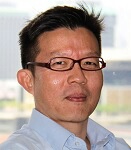 Nicholas Teo.Genting Singapore: Locally listed gaming company Genting reported a SGD16.9m loss in Q2 numbers last night. On most accounts, the numbers were poor.

Its top line slumped 23%, led by a drop in core gaming revenues of 28% - this, as the company continues to exercise caution on the 'riskier' VIP portion of the business which has been a thorny issue where bad debts are concern. Also, as had been expected - due to an earlier profit warning just last week - Genting reported a SGD95m fair value loss on derivatives financial instruments.

A positive feature in the report was the stability in the mass market bread and butter component in the gaming business with steady support from the leisure and resort businesses.

Further stability reported in their bad debt and tighter credit collection processes seem to have helped an early recovery of the stock this morning as the market attempts to consolidate the more than 10% collapse in the stock these past weeks.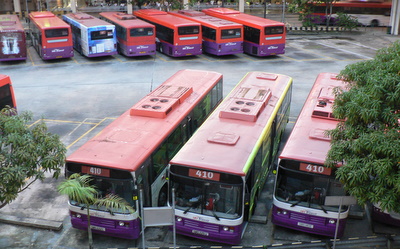 Comfort Delgro:The company has strong Q2 numbers with revenue seeing a 2.1% improvement to SGD1.04 billion. Despite the negative effects of translation losses from its Australian and UK operations last quarter, Comfort managed to report a healthy 6.9% growth in profits.

Management continues to execute impressively despite the challenging business headwinds. Key features for the transport operator in the months ahead: an improving fuel expense bill; a reversal of the negative currency effects on their accounts; and a regulatory change in the transportation sector in Singapore which could work well in their favour.


Noble Group: Off a Bloomberg report that quoted Noble's CEO as having said that "the company's (has) seen some counterparties trim credit lines" at the earnings briefing on Monday, Noble shares seem to have lost its momentum in its rebound from last week. The action on the company's paper is not just isolated to its shares but strong activity has also been registered on the company's debt including the CDS of Noble which have mostly pointed to the negative.

If any counterparty for example were to pull or narrow significantly the credit and business lines extended to the company for any reason whatsoever, this may trigger an unintended chain of actions for the company to try to make up for the 'shortfalls'. History has shown that the consequence of such a 'virulent' string of events may be rather dire.