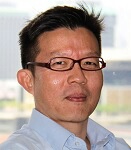 Nicholas Teo (CMC Markets).
"Either their will power is so strong that they have extremely independent minds, or they are defacto employees"- Iceberg's 3rd report.

Iceberg's third 'arrow' is fired straight at the heart of Noble Corp, its Board of Directors, and the role an independent director plays in keeping certain checks and balances of the company they represent.

In this final and perhaps most direct assault in the series, Iceberg argues that with an average of 10 years served by Independent Directors on Noble's Board (amongst the 8 of 13 directors), the commitment to be truly independent has becomes dulled, especially when "the way these independent directors are remunerated guarantees that they will never rock the boat". The allegations continue that proper corporate governance and oversight may have been ultimately compromised, leading to slip ups and allegations over dubious accounting treatments.

The independent auditors of Noble were also not spared the knife. Close comparisons were made to examples of landmark corporate failures in recent years and how the auditors in those examples failed to protect minority shareholders because of such similar lack of oversight.

This third report also accounts for how they have derived their target of $0.10 for Noble's shares – this largely after accounting for their challenge on the MTM net fair values assumption of the 12,000 contracts they have on their books.

Finally - and possibility the most damaging aspect of this report - comes the warning of the potential backlash that Noble may have to face from their bankers and especially supplier creditors, who collectively have an exposure in excess of $10 billion to the company. Their considerations over these allegations may have a far more serious impact for Noble than a falling share price!

Noble has opened up slightly in early morning trade. Key prices to watch for support are $0.89 and last week's low of $0.845. Breaking this support may see the stock test $0.72, the next technical support level. Conversely, should $0.89 hold, we may see Noble continue with its bounce last week to test $0.965 and then $1.07.

Also out this morning, Noble has refuted Iceberg's latest report as inaccurate and misleading and have also initiated legal proceedings against this independent research house.