Excerpts from analyst's report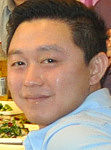 KGI Fraser analyst: Renfred Tay (left)
Results in line with our estimates.

FY14 net profit of RMB 220.2m (+187% yoy) made up 98% of our projections while revenue of RMB 2,077m (+22% yoy) formed 99% of our estimate.


BUY ‐Maintained

Price as of
27 Feb 2015

0.420

12M target price (S$)

0.690

Upside (%)

64.3
In spite of the steep decline seen in rubber accelerator (RA) prices during the quarter, 4Q gross margin of 31.9% still managed to expand qoq by 0.8%pts as raw material prices fell even more than Sunsine's RA average selling price (higher priced RAs saw minimal price correction, while the cheaper, more basic RAs bore the brunt of the fall in prices), contrary to our GPM contraction assumption.

This, however, was offset by slightly lower than projected sales volume.

Dividend hike.
Along with its stellar results, Sunsine also increased its dividend payout for the first time since its IPO in 2007. A final dividend of 1.5 Scts was declared versus its usual 1 Scts dividend, exactly in line with our expectation. This increase in dividends should boost market confidence in the stock.

Price decline is actually net positive.
With already the biggest global and domestic market share, and environmental capex invested in the past paying off now (new environment laws kicked in at the start of 2015), we believe Sunsine is the most efficient producer now. The fall in RA prices should add to the woes of small players with inefficient production, weed them out, and help Sunsine increase market share further.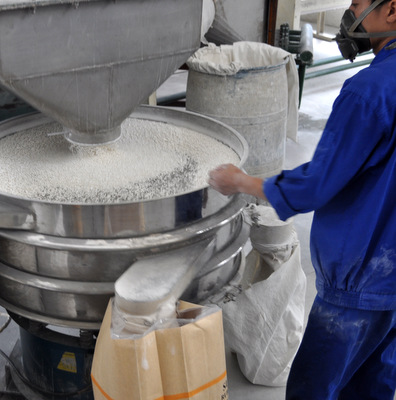 @ Sunsine's plant: Rubber accelerators coming off a production line. NextInsight file photo.Forecast unchanged.
Both RA and Aniline prices continued to fall in January but seemed to have stabilized in February.

We therefore continue to expect some more qoq ASP decline and slight margin compression. Overall we leave our key assumptions of a 12% decline in RA ASP for FY15, sales volume growth and conservative gross margin unchanged.

Re‐rating far from complete.
Although Sunsine has never seen profits of more than RMB 115m since IPO, we believe FY14 type earnings is replicable going forward, with further market share gains and capacity expansion. Sunsine was trading at 7x forward P/E on average back when profits were at its old levels with lacklustre prospects.

However, it is trading at only 4x FY15F P/E now, and we expect this valuation gap to close back up to at least 7x FY15F P/E, which translates to S$0.69. Maintain BUY.

Full report here.