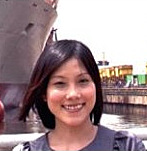 CIMB analyst: Lim Siew Khee (left)
▊ YZJ's 4Q14 net profit of Rmb637m trailed our expectation of Rmb907m but trumped consensus's Rmb499m. At 93% of our full-year forecast, FY14 net profit also disappointed, mainly due to lower HTM investment income and provisions made to property-related HTM investments.

These were offset by 'other income' – advances from a cancelled shipbuilding contract and higher fixed deposit interests. We lift our FY15-16 EPS by 1-5% for a higher Rmb and turnover as YZJ is on track to deliver 55 vessels in FY15 (vs. 33 in FY14). Our target price rises to S$1.30, still based on 1.2x CY15 P/BV (1 s.d. below 5-year mean). Maintain Hold. Stronger orders and margins could re-rate the stock.

Lower HTM balances and income but higher provisions
Shipbuilding was almost a non-event as YZJ's 4Q14 results were clouded by HTM income, other income, other losses and revaluation gains. 4Q14 HTM investment income in P&L shrank from c.Rmb450m/qtr to Rmb106m. We are pleased that HTM balances slid to Rmb10.8bn from Rmb12.6bn in 9M14, though this did not translate to much higher dividend as its DPS only rose to 5.5 Scts (FY13: 5 Scts), representing a lower payout of 28% (FY13:30%).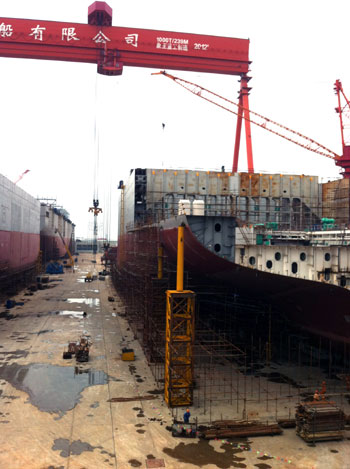 YZJ expects similar building orders as FY14 (US$1.8bn) for containerships and LNG vessels.As YZJ takes a more cautious stance on these assets with more investments in government-related bonds/products at lower returns, we expect income in P&L to weaken by 15-20% yoy from FY15 onwards.

Given the sluggish real-estate market outlook in China, YZJ has heightened the general provision for HTM investments with an additional Rmb315m made in 4Q14. This lifted total provisions for HTM to Rmb950m (c.9% of total HTM exposure).

Gross margin for shipbuilding slid to 17%

Shipbuilding's gross margin dipped to 17% in 4Q14 from 19% in 9M14 as more scrap metals were written down as well as the recognition of its first jack-up rig (which only achieved breakeven). We expect the margin compression to continue as high-value vessels have been gradually delivered. There could also be a rather steep learning curve as YZJ executes new products.

US$2bn order target for 2015
The outlook for bulk carrier is weak but YZJ still expects similar orders as FY14 (US$1.8bn) from containerships and LNG vessels. YTD, it has secured two maiden LNG vessels (US$135m) at lower margins as YZJ tries to break into this segment. Its order book stood at US$4.6bn with 60% to be recognised in FY15.
Excerpts from analyst's report