Excerpts from analysts' report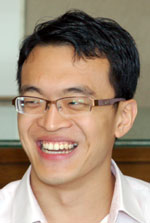 OSK-DMG analysts: Lee Yue Jer, CFA (left) & Jesalyn Wong

MPM's 1QFY15 (Sep) core PATMI (-55% QoQ, -52% YoY) only met 9.6% of our estimate, but this was not unexpected as this year's income is back-end loaded. Maintain BUY, with a SGD0.60 TP (118% upside).

Going forward, we expect margins to improve with the deconsolidation of PT BBR and as high-margin offshore vessels join the fleet or resume operations. The Indonesian offshore market is picking up again as the contracts resume flowing post-election.

» Margins to rebound as PT BBR is deconsolidated and new vessels begin charters. Marco Polo Marine's (MPM) 1QFY15 core PATMI met only 9.6% of our estimate, mainly attributed to a lower utilisation of the tug-and-barge fleet and a transitional deployment of an OSV to other locations. These issues had already been flagged out last quarter.

Gross margins fell to 22.7% from 40.8% in 4QFY14 due to a lower proportion of higher-margin ship chartering operations. With the deconsolidation of Pelayaran Nasional Bina Buana Raya (PT BBR) (BBRM IJ, NR) in Dec 2014, margins could improve.

An accommodation work barge will begin work in April, and new anchor-handlers will join the fleet throughout the year. We also expect PT BBR's results (now classified under associates) to improve following Nam Cheong's (NCL SP, BUY, TP SGD0.58) investment and vessel injections.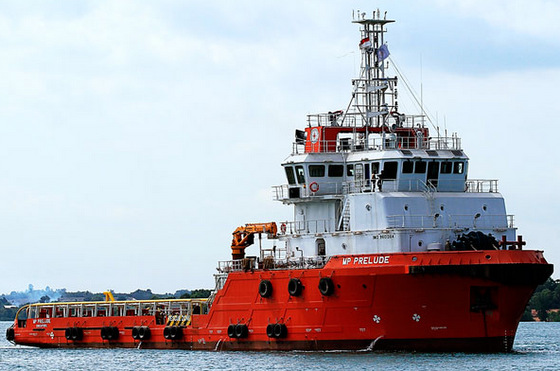 This AHTS vessel is part of Marco Polo Marine's chartering fleet. Photo: Company


» Contract for the jack-up rig is a key near-term catalyst. MPM's first jack-up rig is scheduled for delivery in 4QFY15. We expect the company to have begun pre-marketing efforts. While its short-term outlook has been clouded by the plunge in oil prices, we believe fundamentals still support MPM's rig ambitions:

i) young rigs are preferred over old rigs,

ii) oil prices should resume their uptrend over the 30-year lifespan of the rig,

iii) Indonesia's voracious appetite for oil could lead to a lot of offshore drilling activity, even in the near term.

As contracts in Indonesia tend to be shorter-term in nature (especially with the anti-corruption regulations recently being implemented), we expect MPM to secure short-term contracts to begin building its and the rig's track record.

» Maintain BUY, with a SGD0.60 TP. Being profitable and cash-flow positive, we think that valuations have troughed at 0.5x P/BV. Our SGD0.60 TP is pegged to 1.2x BV.

Previous story: MARCO POLO MARINE: Good Prospects In New Business Segments?