"The overall market is weak and the stiff competition has put pressure on margins and project sizes," said Chairman and CEO Elvin Tan. NextInsight file photo
XMH HOLDINGS recently posted a 69.3% rise in 1HFY2016 net profit to S$3.6 million.

The earnings growth was mainly due to the consolidation of results from newly-acquired subsidiary Z-Power Automation, revenue contribution from its projects and from forex gains.

At a meeting with analysts on Tuesday, CEO Elvin Tan and Finance Director Jessie Koh discussed how challenges in the marine and offshore industry impacted its 1HFY2016 results.

The Group saw improvements across all business segments, following its acquisition of an 80% stake in Z-Power Automation (completed on 4 March 2015). It has a current order book of S$89.7 million.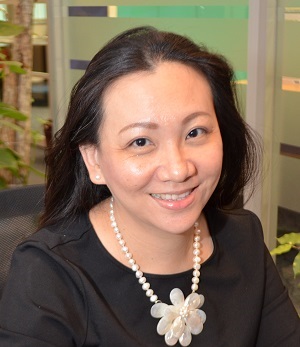 "Housing our main operating subsidiaries under one roof will improve the Group's synergy," said Finance Director, Jessie Koh. Photo by Sim KihCash and cash equivalents declined to S$9.8 million as at 31 October 2015 compared to S$24.5 million as at 30 April 2015 due to planned capital expenditure.

Loans and borrowings increased to S$61.7 million as at 31 October 2015 (from S$32.7 million as at 30 April 2015) due to the construction of a 7-storey HQ building in Tuas.

The Group officially relocated to its new Tuas HQ on Monday, 14 December. The new building will house facilities for the assembly of in-house brands of power generating sets.

Its other subsidiaries, Z-Power and Mech-Power, will relocate there over the next 2 to 3 months.

For more information on its 1HFY2016 results, click here.

Below is a summary of questions raised at the investor meeting and the replies provided by Mr Tan and Ms Koh.

Q: Do you intend to rent out space from your new building?
We currently have 2 tenants occupying one and a half floors. They are paying market rental rates for a tenancy period of 3 years. We are looking for tenants to fill another one and a half floors of space
We are looking into selling the old building, which has only 6 years of lease tenure from JTC left. That makes its disposal rather tricky.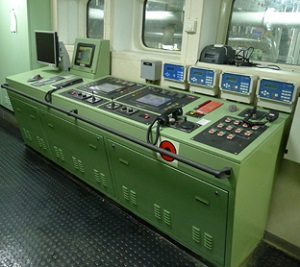 Z-Power Automation, which specializes in the design and manufacture of marine automation products, recently secured 6 contracts totalling S$7.6 million. Above: Z-Power console.
Photo: Company
Q: Where does your forex gain come from?

The forex gain comprises of realised and unrealised portions.

We realised gains on a contract denominated in USD, offset by some of our commitments in the Euro.

The unrealised gains came from receivables denominated in USD.

We also had some foreign currency deposits that appreciated in value.



Q: What is your capex budget for 2HFY2016?

We currently have no plans for capital expenditure in the second half. Our capital expenditure is mainly on equipment. Based on our current business activity, we are installing only the minimal equipment. When business picks up, we will install more.
80% of our planned capital expenditure has already been reflected on our balance sheet. Our capital expenditure has so far been funded by our cash flow from operations.