XMH Holdings, a leading solutions provider of marine engines and power generating sets, expects revenue contribution from data centers in Singapore to remain strong.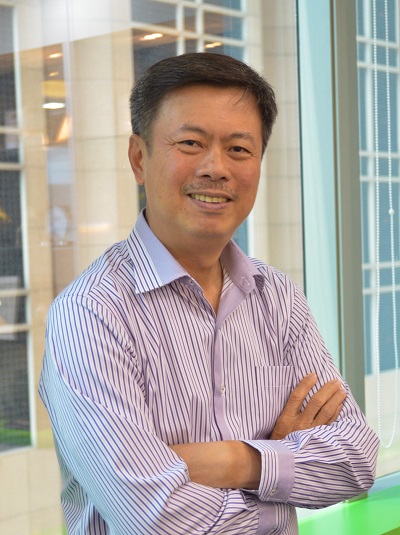 "We will focus on securing new contracts and maintaining cost efficiencies to improve profitability."
– Elvin Tan
Managing Director
(NextInsight file photo)
On the other hand, Singapore's leading position for data centers in the Asia-Pacific region has been driving demand for the Group's power generator sets.

The Group's wholly-owned subsidiary, Mech-Power Generator, is a leading designer, manufacturer, and one-stop solutions provider of assembly, testing, installation, commissioning and maintenance of diesel-powered generator sets in Singapore with a market presence in the Asia-Pacific region.

There are currently 58 data centers in Singapore, with co-location services revenue projected to grow at 12% CAGR from now until 2021, according to DataCenterNews Asia.

This trend is expected to boost demand for the Group's project segment which contributed 57% of FY2017 Group revenue.

But sales of XMH's marine diesel engines for fishing boats and tugs and barges have yet to benefit from the recent recovery in the prices of crude oil and coal.
Highlights

2QFY2018
(S$ m)

yoy change

Revenue

22.1

-12.1%

Gross profit

5.6

5.2%

Gross margin

25.3%

4.2ppt

Net profit attributable to shareholders

0.227

nm

Cash and cash equivalents

26.2

29.2%
For more information, refer to its 2QFY2018 financial statements here.

At the Group's 2QFY2018 results briefing on Thursday (14 December), Managing Director Elvin Tan and CFO Tan Kim Leong addressed questions raised by analysts and fund managers. Below is an excerpt of the discussion.

Q: How many generator sets are you selling for use in data centers?

Each data center project uses an average of 3 to 5 generator sets of 2MW each.

Q: What trends are there in this sector?

Based on the inquiries that we have been receiving, demand from data centers in Singapore is growing. The big players are coming to set up data centers. We believe that Mech-Power Generator is a leading player in the power generator market for data centers here.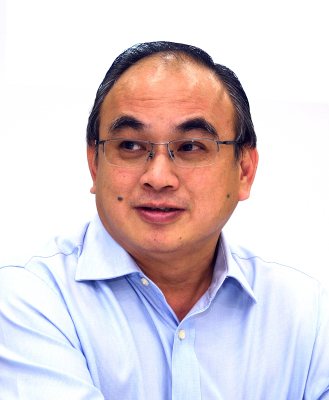 "2QFY2018 gross profit margin went up because of cost efficiencies in project management."
- CFO Tan Leong Kim

(NextInsight file photo) Q: How is your engine business?

Engines sales have remained unchanged from the previous period.

Revenue contribution from the sales of engines used in fishing boats has gone down.

The outlook of the engine market for fishing boats has been affected by talks of an end to the Vietnamese government program of extending loans for the construction of steel-clad fishing boats at a subsidized interest rate.

This has been mitigated by increased revenue contribution from the sales of engines used in tugboats. The number of inquiries for engines used in tugboats that support coal transportation barges in Indonesia has increased significantly compared to what we had in the previous year.


Stock price

21c

52-week range

20c - 35c

Market cap

S$23.4 m

Net gearing

0.71 x

PE ratio

n.m.

Dividend yield

2.27%

Source: Bloomberg / Company
Q: How do you maintain your margins given the pricing pressure from material cost and from the market competition?

Our pricing varies according to market, application, and package. For example, we can introduce a buffer for ourselves for a market where there is currency conversion.

We have different channels of distribution: One of our channels is to sell through a dealer, as in the case of our market in Vietnam. We sell directly to the end-user and we also support shipyards.