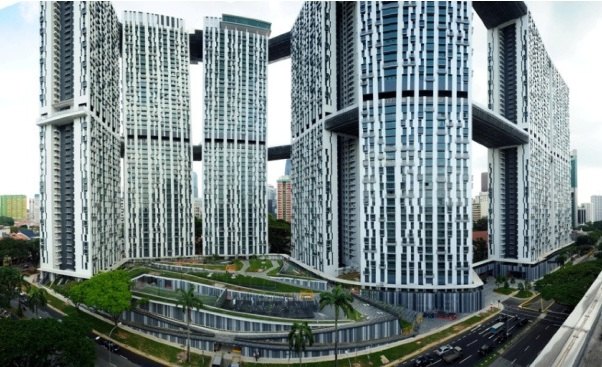 Chip Eng Seng was the main contractor for the iconic HDB flats, The Pinnacle @ Duxton, which was awarded the 2011 Urban Land Institute Global Awards for Excellence.
Image by HDB.

CHIP ENG SENG CORPORATION has proposed to spin off and list its construction business on the Singapore Exchange.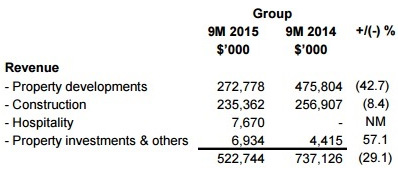 Chip Eng Seng reported $235.4 million in construction revenue for 9M2015.The company, which also has a sizeable property development division, has appointed United Overseas Bank as the financial adviser for this plan.

Following a submission made by Chip Eng Seng to the SGX-ST and based on the representations made, the SGX-ST has advised that it has no objections to the proposed spin-off, said Chip Eng Seng.


| | |
| --- | --- |
| Stock price | 67.5 cents |
| 52-week range | 57 – 96.8 cents |
| PE (ttm) | 1.94 |
| Market cap | S$419.2 million |
| Shares issued | 621.0 million |
| Dividend yield | 5.93% |
That is subject to the company being able to demonstrate that its management team and Board is separate and distinct from that of the spin-off group.

The SGX-ST, however, reserves the right to amend and/or vary the above confirmation/decision.

Chip Eng Seng said the proposed restructuring is in its preliminary stages and is subject to the approval of shareholders at an EGM to be convened.


Comparing Chip Eng Seng with Tiong Seng and Lian Beng

Chip Eng Seng's construction division reported $235.4 million in construction revenue for 9M2015.
That is relatively small compared to, say, Tiong Seng Holdings's 9M15 construction revenue of $341.4 million and Lian Beng Group's FY2015 (ended May) construction revenue of $628.8 million.

When it comes to order book, Chip Eng Seng trails Tiong Seng but is ahead of Lian Beng Group.
As at 30 Sept 2015, Chip Eng Seng's construction order book stood at $641.8 million compared to Tiong Seng's $1.4 billion. Lian Beng Group's orderbook was $452 million as at end-Aug 2015.