CNMC GOLDMINE is arguably a shiny stock that the market has overlooked because gold prices have dropped from their peak.
At a 3Q results briefing last week, CNMC CEO Chris Lim highlighted that his company is profitable (when many gold miners in the world are barely so), and has strong operating cashflow.
Here are some of the key attributes of the Catalist-listed gold miner which operates in Kelantan, Malaysia:

1) Hefty profit margins: CNMC reported US$7.4 million in net profit attributable to shareholders on US$27.17 million in revenue for 9M2015. That's a glittering net margin of 27%.

Another solid metric is its "all-in margin", which is the all-in cost of production compared to its realised selling price of gold.

The margin was a superb 53% for 9M2015. "Not many businesses of any kind can register this sort of profit margin," noted Mr Lim.

The simple reasons: CNMC's production costs are very low by world standards owing to competitive labour costs in Kelantan, and it employs open-pit mining and has achieved operational efficiencies.

In addition, the mineralogical characteristics of the ore enable CNMC to use one of the most cost effective leaching methods to extract gold.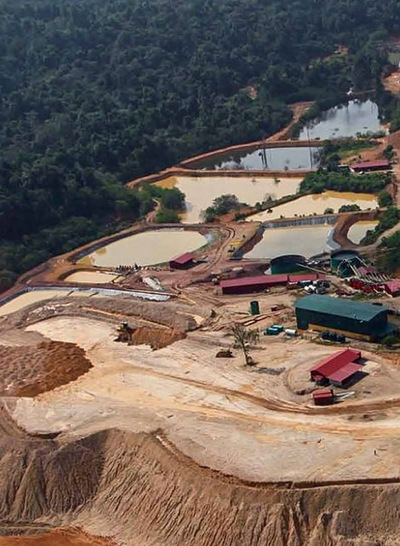 CNMC's mine operations in Kelantan. Photo: Company2) Low production cost: In 3Q2015, CNMC's all-in production cost fell 13% to US$564 per ounce of gold. "All-in production cost", as the term suggests, is the all-encompassing cost for gold production, including capital expenditure for exploration.

Compare that figure with the average realised selling price for gold of about US$1,198 in 3Q, and you can see how the hefty profit margin of CNMC came abouit.

"We are among the top 1% of gold miners in the world with this level of all-in costs," said Mr Lim.

Over the last three years, CNMC's all-in costs have steadily come down from US$775 per ounce of gold to US$564 in 3Q this year, owing to economies of scale and expansion of ore-processing facilities.

Helping to nudge down the all-in costs is the fact that CNMC sells its gold in USD which has appreciated against the ringgit. On the other hand, its operating costs are largely in ringgit.

But because it has ringgit holdings, it also has unrealised forex losses (amounting to US$2.72 million in 3Q2015).

Mr Lim said: "Our low-cost business model and continued operational efficiencies are expected to mitigate any decline in our selling prices should the price of gold fall further."


| | |
| --- | --- |
| CNMC stock price | 19.5 cents |
| 52-week range | 18 – 29.3 cents |
| PE (ttm) | 5.39 |
| Market cap | S$79.4 million |
| Shares issued | 407.29 million |
| Dividend yield | 3.38% |
3) Growing cash pile: CNMC's cash holding stood at US$18.3 million at the end of 3Q2015, up from US$9.44 million a year earlier, thanks to its strong operating cashflow.

CNMC generated net cash of US$6.84 million from its operations in 3Q this year.

4) Rising production: Every year since 2010, CNMC has produced more gold. The figure was 26,122 ounces last year, and it is expected to be higher this year. In 9M2015, the total production was 22,696 ounces.

The gold is sold to a Malaysian government-licensed gold buyer.

Even as it mines more gold, CNMC's resources continue to rise because its exploration activities uncover more gold. See chart below.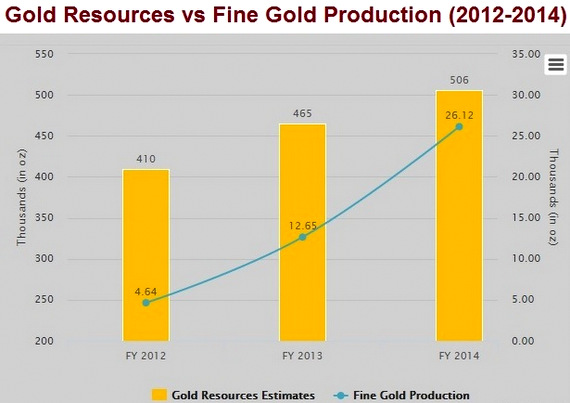 It may take time for investors to familiarise themselves with various aspects of a gold mining business but CNMC is among a small number of SGX-listed companies that opens its doors wide to its quarterly results briefings. Check out the SGX website for its invitation details every quarter.

The Powerpoint presentation materials for the 3Q15 briefing are here.