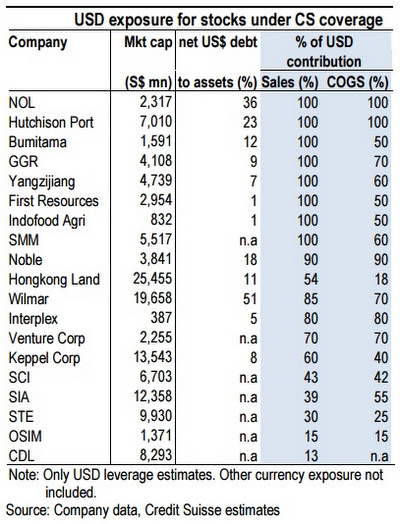 Excerpts from Credit Suisse report by analysts Gerald Wong, CFA and Kwee Hong Ching

Tech, Industrials and Commodities have significant USD revenue

Cap goods:Keppel and Sembcorp Marine should be largely hedged on their order books, which limit near-term gains. The larger depreciation of currencies at other competing countries means export competitiveness may not improve much. Yangzijiang could benefit from stronger USDRMB as only about 40-50% of costs are in RMB.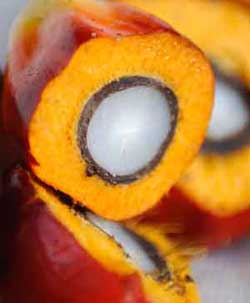 Palm oil companies are beneficiaries of a stronger USD.Palm Oil: Palm oil companies are beneficiaries of a stronger USD, though the impact will be more limited for Wilmar, Golden Agri and First Resources, which report in USD.

Tech: A stronger USD is a tailwind for top line growth in the near term. Venture's revenue grew 10% YoY in 2Q15 despite a weak demand environment as it is increasing market share and partly helped by currency.

SIA: 55% of SQ's costs are denominated in USD, while revenues generated in some of its key markets, including Europe, Japan, Australia, Indonesia, and Malaysia, have depreciated against the SGD.

Banks: DBS has c.44% USDHKD-linked loans and can see near-term translation gains.